freshidea - Fotolia
Evaluate
Weigh the pros and cons of technologies, products and projects you are considering.
Analyst: The changing role of the CIO in healthcare
The changing role of healthcare CIOs is due to many factors: emerging technologies, regulations, reimbursement and more. An analyst suggests how CIOs can stay current.
With all the emerging technologies, federal regulations, and shift to value-based reimbursement, healthcare CIOs have a lot on their plate. On top of it all, healthcare CIOs also have to make sure they are evolving with the times as leaders and implementers of technology in their organization.

Download this free guide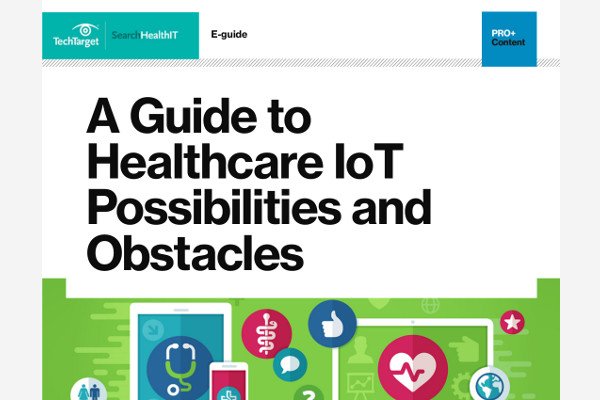 Download Complete Guide to Healthcare IoT Now
Healthcare IoT has the potential to greatly improve patient care – but it's not without its challenges. Download this essential guide in one PDF and learn how to overcome the obstacles: security, data overload, regulations, and more.
Drawing from the recent 2018 Gartner CIO Agenda survey, Mark Gilbert, research director for digital health at Gartner, a research and advisory company headquartered in Stamford, Conn., discusses the changing role of the CIO in healthcare, how health IT will affect the CIO's role, and whether healthcare CIOs have already begun this evolution. Gilbert also discusses the characteristics he views as critical to becoming a successful CIO in healthcare moving forward.
How will healthcare technologies -- new and old -- affect the role of the CIO in healthcare in 2018?
Mark Gilbert: The number one skill for most healthcare CIOs is the ability to guide IT in support of corporate growth, merger and acquisition [M&A] activities. The 2018 CEO and CIO surveys both cite growth as the top business driver for IT. M&A is the means most organizations are achieving growth. Critical skills include the ability to integrate merged or acquired health systems into your health system, to seamlessly interoperate with other health systems that are becoming part of your business ecosystem, or being able to divest portions of your health system.
Gartner recommends CIOs open themselves up to a new role as a digital leader within the business. By open up, we mean shifting ... business activities onto others so you can spearhead adoption of digital business transformation, with responsibility for developing, delivering and managing revenue for digital products and services, eventually evolving into the general manager of digital health.
Are healthcare CIOs already evolving into this new role?
Critical skills include the ability to integrate merged or acquired health systems into your health system [and] seamlessly interoperate with other health systems.

Mark Gilbertresearch director for digital health, Gartner
Gilbert: The 2018 CEO and CIO surveys demonstrate tremendous alignment between healthcare CIOs and the growth and M&A objectives of the business. CIOs are doing a phenomenal job of aligning with the growth business strategy by developing skills at accelerating growth whether it's through merger and acquisitions or just new facility growth.
The transition into a general manager of digital business is still within the early stages in healthcare, although the trend is much more pronounced outside of the healthcare industry. Within healthcare providers, we see a few forward-thinking CIOs that are organizing their team around digital skills and taking on larger business responsibilities. These individuals may be early adopters, but these are the same individuals who have demonstrated success within past strategically important IT initiatives.
Dig Deeper on Organizing health care staff and networks