everythingpossible - Fotolia
Amazing Charts EHR keeps pace with bigger vendors' systems
In the ambulatory EHR world, stalwart vendor Amazing Charts has survived selling usability, pricing transparency and cloud technology even as the number of small practices shrinks.
Jim Legan, M.D., loves his Amazing Charts EHR.
That's saying a lot. The irreverent internal medicine physician, who runs a small practice in Great Falls, Mo., isn't shy about expressing his disdain for mainstream health IT regulations, such as meaningful use, and he communicates his preferences to his sizeable Twitter flock under the jaunty handle jimmie_vanagon.
In the turbulent market for ambulatory EHRs, the Amazing Charts EHR is known for its ease of use and relatively low prices (it has been highly rated for usability and other factors in several market surveys), as well as what the Rhode Island-based company promotes as pricing transparency.
Legan first converted to the Amazing Charts EHR in 2011 after researching and comparing ambulatory EHR systems in a magazine user guide. For Legan and the four other doctors in the practice who use the system, the claims about Amazing Charts EHR are legitimate.
Amazing Charts EHR designed by a physician
Legan liked that the system was originally designed in 2001 by a family practice physician, Jonathan Bertman, M.D., whose workflow, Legan said, was similar to his own. Amazing Charts, LLC was then acquired by Pri-Med, a professional medical education company.
"The usability was the selling point for me. It's what it's cracked up to be about being intuitive and easy to use," Legan said. "I just took the plunge, and within a few days of just playing around with it, I realized that this was going to work very well."
Unlike the world of big hospital and healthcare system EHRs -- which has consolidated into about five major vendors -- the outpatient EHR market still has several hundred viable players.
Busy ambulatory EHR market
While the two dominant inpatient vendors, Cerner Corp. and Epic Systems Corp., lead the outpatient category as well, two Massachusetts vendors that have specialized mainly in EHRs for physician practices are also dominant: athenahealth, Inc. and eClinicalWorks.
Amazing Charts, NextGen Healthcare and Practice Fusion, Inc., Amazing Charts' two biggest direct competitors, stand more or less in the next tier.
Cloud technology plays a big role in the ambulatory EHR space, with some vendors, such as athenahealth and Practice Fusion, operating nearly exclusively in the cloud.
Currently, about 15% of Amazing Charts' business is based on cloud hosting, but the company has a new web-based EHR system, InLight. Amazing Charts touts the new system's $199 a month subscription fee with no installation charge as an example of upfront pricing.
EHR pricing is controversial
EHR pricing has become a big issue. The Office of the National Coordinator for Health Information Technology and the Centers for Medicare and Medicaid Services are now requiring vendors of all federally certified health IT solutions to publish full pricing information, including license, support, interface and installation fees.
Also roiling the ambulatory EHR segment is the steady pace at which big healthcare systems are acquiring physician practices and requiring their doctors to use the systems from their EHR suppliers -- typically Cerner or Epic.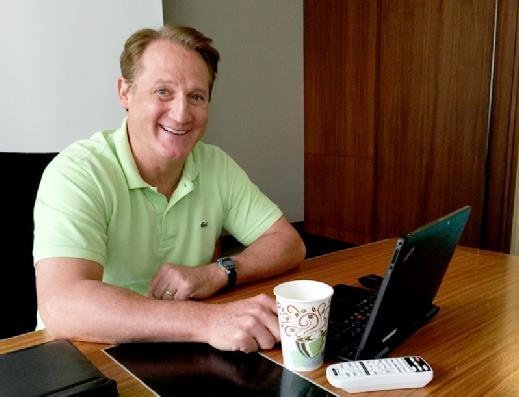 One way Amazing Charts subsidizes EHR pricing and provides relatively low monthly fees is by having labs and radiology companies pay interface fees.
John Squire, Amazing Charts' president and chief operating officer, said the privately held company can not only survive, but also expand in this environment. Squire plans to expand by focusing on small providers like Legan who don't want to participate in meaningful use or who don't have big Medicare and Medicaid patient rosters.
Meaningful use or not?
While Amazing Charts is certified for and helps users attest to meaningful use and other federal reimbursement programs, it doesn't base a lot of its functionality around those programs like most big EHRs do, Squire said in an interview at the company's Boston office.
"We're just better at that specific issue, dealing with small practices that don't have a lot of IT resources, don't have a lot of expertise and need a system that's very simple and affordable," Squire said.
Squire said Amazing Charts also targets "switchers," doctors who use another EHR, attested to meaningful use and have an incentive payment, but now want out of the federal reimbursement system.
Also, although Amazing Charts includes revenue cycle and practice management tools, it doesn't emphasize these as some of the bigger vendors do.
"We believe that the system decision in a small practice is always going to be made by the doctor," Squire said.
And even though small practices are getting gobbled up by big health systems, the physician practice market is still expansive, Squire noted.
In a 2015 survey, the Accenture consulting firm found that the number of independent physicians in the U.S. decreased from 57%, or about 400,000, in 2000, to 37%, or about 350,000, in 2013.
"For us to make our annual number, we don't have to go out and win 30% of the market," Squire said. "The small practice market is still the biggest market out there."
Next Steps
The government pushes EHR usability
Putting a big EHR system in place
According to a survey, nurses want easier to use EHR systems
Dig Deeper on Electronic health record (EHR) vendor selection