Share this item with your network: Strategic insight for health IT leaders

iSTOCK/GETTY IMAGES
Manage
Learn to apply best practices and optimize your operations.
Communications badges can mitigate trouble when staff gets in harm's way
A health system in Detroit arms its hospital staff with communications badges. They've found them useful in treating potentially violent patients.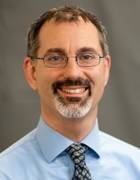 By
This is the second half of a two-part story on the use of healthcare communications badges. Part one explores how one badge vendor has added new features to its product.
Ekahau's RTLS wrinkle
Real-time location systems (RTLS) are an emerging IT tool many businesses use to track inventory; they combine radio frequency identification tags and Wi-Fi networking. Ekahau Inc. adds a healthcare-friendly layer of location analytics it calls Ekahau Vision, customizing RTLS for tracking people inside a facility.
Beaumont Health System, a three-hospital provider near Detroit, uses Ekahau communications badges with RTLS and location analytics to beef up its employee workplace safety program, said Carleen Penoza, director of informatics.
Clinicians carrying badges have one button to summon coworkers for less urgent assistance such as when a patient is getting loud or boisterous. A second button can call security if the situation escalates beyond that when, for instance, the patient climbs out of bed, is threatening, screaming, swearing or worse. When staff members press a button on their badge, RTLS determines the person's location and notifies call recipients where help is needed.
This badge implementation evolved from an idea born in Beaumont's nursing safety program. Penoza said that not all nurses carry a badge; each patient is assessed as they come in. When one is flagged as potentially violent in the EHR the care team of nurses, technicians, the secretary and charge nurse are each given a badge.
Each patient tagged as risk of becoming violent triggers about five badges in use at a time. About 340 Ekahau badges are in the pool at Beaumont. Across the more than 1,100 beds at three Beaumont hospitals, about 20 patients require care teams to wear the badges at any given time.
The act of identifying patients that require extra vigilance is just as important as wearing the badge.
The EHR flag also triggers clinical decision support tools helping frame interactions between care providers and the patient, and also notifies all care providers involved with the patient -- across shifts and different departments -- as the patient moves through the facility for tests and treatment.
It's not for everybody
Cost constraints prohibit the facility from equipping every Beaumont care practitioner with a badge, Penoza said. But she quickly added that the system would be less effective if every employee could overload the system with messages. The act of identifying patients that require extra vigilance is just as important as wearing the badge, making it truly a workflow-driven technology assist.
"It's less useful if used across the board for everybody," she said. "You really want to be focused on doing that assessment for that patient and having a care plan for that patient. The badges are, essentially, part of the care plan."
Beaumont continually gathers data on its two-year Ekahau badge implementation and assesses its results. So far, employees indicate they feel safer because the technology is in place along with the governance policies around badge use. Response times for security have improved thanks to the RTLS technology.
Penoza says that employees use the badges to call co-workers for assistance six to 10 times a day system-wide, and they summon security 13 times a week on average. The badges are only one piece of the overall safety program that includes employee training for dealing with violent patients. That makes it difficult to tease out the badges' impact on employee injuries or the overall number of incidents.
The RTLS-enabled badge is only one IT tool of several in the safety program, Penoza said, from the EHR to decision support to the personal training for nurses. "But, at the end of the day, you have this technology that gives nurses themselves protection."
Let us know what you think about the story; email Don Fluckinger, news director or contact @Don Fluckinger on Twitter.
Dig Deeper on Organizing health care staff and networks