Guide: Securing patient data while promoting BYOD in healthcare
Introduction
Bring your own device policies are present across all areas of business, thanks to the proliferation of consumer mobile devices. Healthcare professionals want to simplify their jobs and reduce the number of devices with which they must interact. When done properly, BYOD lets them access certain data from their personal devices. There are security risks that have plagued the development of BYOD in healthcare, despite HIPAA's presence as the compliance standard for all transmission of patient data and its accession.
Hospitals have developed plans to monitor and protect their employees' use of mobile devices for transmitting and viewing protected data. The devices' physical security is as much a concern as protecting the data they contain, because some of the most dangerous data breaches have been the result of the theft of an employee's device. This guide offers tips on how to prevent that, as well as news and expert opinions surrounding the increasing adoption of BYOD and its effect on healthcare.
1

News

-
BYOD in healthcare
BYOD has been targeted as a hot topic for the future of healthcare, but that hasn't always been so. This section covers past BYOD news, and details the various ways in which BYOD has recently affected health IT. BYOD security is a concern at most organizations, though some data indicates that their concern has yet to turn into action. Past news also reflects how a lax BYOD policy can contribute to a data breach, and how some mobile devices can be used to interact with EHR systems.
2

Tips

-
BYOD best practices
Meeting HIPAA regulations presents a compliance hurdle for facilities to meet when they consider internal BYOD rules. Our staff offers recommendations from professionals who have implemented BYOD policies. The following tips can help any healthcare organization establish a plan for BYOD usage. Some BYOD best practices include encrypting patient data, installing antivirus software to prevent mobile malware, and, of course, physically protecting the mobile devices themselves.

Download this free guide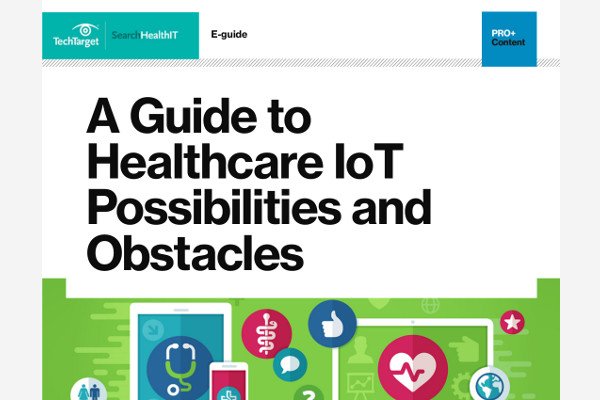 Download Complete Guide to Healthcare IoT Now
Healthcare IoT has the potential to greatly improve patient care – but it's not without its challenges. Download this essential guide in one PDF and learn how to overcome the obstacles: security, data overload, regulations, and more.
3

More BYOD tips

-
Q&As, podcasts and more
Healthcare employees still have much to learn about BYOD. Our expert Q&As and podcasts discuss some of the questions you may be asking about how to operate safely and effectively in the new BYOD environment. When it comes to BYOD, some health IT pros are more concerned with securing their current technology than with upgrading to the most current gadgets. Finally, test your knowledge of BYOD with our HIPAA mobile security quiz.