Get started
Bring yourself up to speed with our introductory content.
Enterprise imaging systems are gaining popularity in healthcare
Enterprise imaging allows healthcare providers to centralize data that previously resided in disparate, department-specific systems. It also improves workflow, efficiency and standardization.
Introduction
Medical imaging technology is evolving. While vendor-neutral archives, or VNAs, and picture archiving and communication systems, or PACS, are still at the top of the imaging market, the healthcare industry is beginning to adopt enterprise imaging systems.
Unlike traditional imaging that is "ology"-specific, enterprise imaging seeks to centralize data and workflow in one system. Some of the benefits of enterprise imaging include improved patient care and efficiency, reduced costs and greater interoperability.
This guide will explore the current state of medical imaging, including where VNAs and PACS currently stand in the market, new technological innovations and the future of enterprise imaging.
1

Enterprise imaging gains steam

-
The current medical imaging landscape
Medical imaging has typically consisted of VNAs, PACS and "ology" systems, such as radiology information systems. However, the needs of the healthcare industry are changing, and department-specific systems are slowly falling by the wayside in favor of an enterprise-wide approach that can combine data from multiple different departments in one system. Enterprise imaging systems also offer standardization for different data formats and promote interoperability. Although enterprise imaging is gaining steam, there are healthcare organizations that still use traditional medical imaging systems, such as VNAs and PACS. Some of these organizations, however, are linking the two to create their own enterprise imaging system.
Feature
At HIMSS 2017 in Orlando, Fla., there was a large interest in enterprise medical imaging, cementing its arrival in health IT. One analyst, however, pointed out that VNAs and PACS aren't gone just yet, but are being used together to create an enterprise imaging setup. Continue Reading
Feature
One children's hospital in Cincinnati launched a web-based, zero-footprint viewer and linked it to its existing VNA in order to store images from multiple departments. The hospital plans to eventually use the system as a population health tool. Continue Reading
Feature
A health system in Wausau, Wis., implemented a VNA as a single-storage platform for all of its medical images. The system could also be used to track disease trends in a particular area and could allow providers to be more proactive about patient care. Continue Reading
2

Enterprise imaging innovations

-
What the future holds for enterprise imaging
New innovations are improving medical imaging, and healthcare organizations are reaping the benefits. Mobile and wearable devices are two technological advances that are transforming the way providers deliver care, and the cloud is making it possible for healthcare organizations to scale medical imaging systems based on their needs.

Download this free guide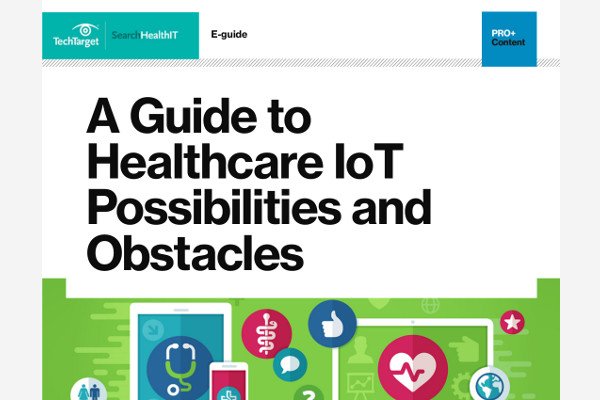 Download Complete Guide to Healthcare IoT Now
Healthcare IoT has the potential to greatly improve patient care – but it's not without its challenges. Download this essential guide in one PDF and learn how to overcome the obstacles: security, data overload, regulations, and more.
3

Enterprise imaging security

-
Protecting enterprise imaging systems from cyberattacks
Enterprise imaging systems aren't immune to cyberthreats, but the risk for attacks grows exponentially if an organization is unaware of what systems are in its network. Employees can also unknowingly compromise the security of enterprise imaging systems, making regular training a critical step in keeping those systems protected. Finally, getting all of the different departments within a healthcare organization can help identify or resolve a cyberattack.
4

Enterprise imaging storage

-
Storing medical images
Storage is a big concern for medical imaging files. Imaging-heavy departments such as radiology can generate 10,000 GB -- 10 TB -- a year, which can quickly deplete any existing storage capacity. In order to prevent data loss, healthcare organizations should consider flash, redundancy and the cloud to store medical images.
Feature
One storage expert predicts flash will replace everything in the data center, therefore making it easier to store large medical image files. Continue Reading
Answer
Any technology used to store medical images needs to be expandable to accommodate large files and should be configured for redundancy to minimize the chances of data loss. Continue Reading
Tip
The cloud allows providers to access medical images from anywhere, and it can be scaled based on storage needs. It also allows providers to keep costs down by only paying for what they use. Continue Reading