Evaluate
Weigh the pros and cons of technologies, products and projects you are considering.
Conference coverage: 2013 mHealth Summit
This conference guide will feature exclusive tips and the latest mobile health news leading up to this year's mHealth Summit.
Introduction
The 2013 mHealth Summit will be host to 100 educational sessions and more than 400 exhibitors in an effort to educate attendees on how to improve health outcomes through the use of mobile health. The summit unites many players in the healthcare industry, including government, private businesses, academia and healthcare providers. Presenters will share past successes of how mHealth has helped improve communication among providers and led to better management of patient conditions. Speakers at the show will also attempt to help attendees stay ahead of the curve by forecasting the future of mobile technology in the industry. The event will be held in Washington, D.C., Dec. 8-11.
1

Reviews and reactions

-
After the 2013 mHealth Summit
After the last presentation has been given and attendees have returned home, there will still be plenty of stories to unpack. Here you will find reviews of the biggest news from the last days of the conference, complete with reactions from conference-goers.
Tip
An effective mobile disease management program helps patients across the engagement spectrum. Continue Reading
Tip
Can hospitals overcome the costs, hardware requirements and complexity of supporting clinicians' need for remote access? Continue Reading
2

From the conference floor

-
Live at mHealth summit
SearchHealthIT News Director Don Fluckinger will be live at the summit, covering the biggest announcements made at the event. He will also share thoughts and opinions from experts and other attendees. Check back here during the summit for daily updates.

Download this free guide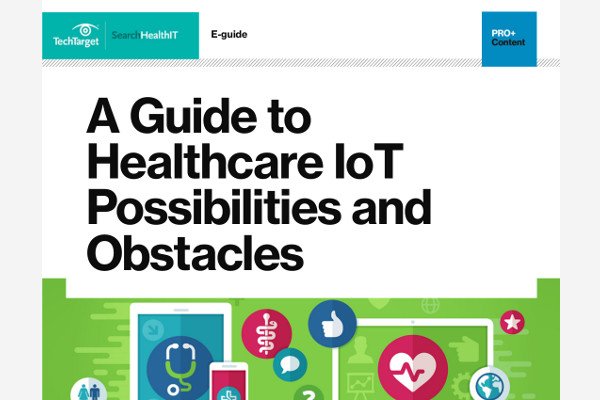 Download Complete Guide to Healthcare IoT Now
Healthcare IoT has the potential to greatly improve patient care – but it's not without its challenges. Download this essential guide in one PDF and learn how to overcome the obstacles: security, data overload, regulations, and more.
3

Pre-show news

-
Conference preview
More than 5,500 people will be in attendance at the 2013 mHealth Summit, where presenters will share best practices for using mHealth in care environments. The mobile health market changes year-round, so check here to keep up with the latest developments leading up to the summit.
4

From the archives

-
Past mHealth Summit coverage
SearchHealthIT has been on the scene at past mHealth Summits. An important takeaway from the 2012 event was that mobile devices and applications are valuable only if they are secure. Catch up on past news to see if things have changed for providers that are trying to accommodate the latest mobile creations.