News
Stay informed about the latest enterprise technology news and product updates.
A guide to news and analysis from HIMSS 2015
Introduction
The Healthcare Information Management and Systems Society Annual Conference & Exhibition will be hosted at McCormick Place in Chicago from April 12-16, 2015.
The HIMSS 2015 schedule reveals this year's edition will emphasize better interoperability of health data, with three day-long showcases consisting of tips and success stories in this area. Presentations and discussions on how providers can use new technology to improve the delivery of care and the overall patient experience are other topics on the HIMSS 2015 conference calendar. More than 38,000 executives, physicians, vendors and other healthcare professionals are expected to attend.
1

Videos recorded at HIMSS 2015

-
HIMSS 2015 video interviews
SearchHealthIT caught up with leaders of the College of Healthcare Information Management Executives, the CEO of HL7 International and hospital CIOs at HIMSS 2015. They discussed interoperability, health data security and what to expect after the coming ICD-10 conversion, among other topics.
2

Post-show reaction

-
After the HIMSS 2015 conference
The news and other announcements made at HIMSS 2015 will be making waves long after conference-goers return home. This section will provide a look at the after-effects of HIMSS 2015 and foreshadow what topics, such as interoperability and ICD-10, will dominate health IT discussions until next year.
News
The FBI has noticed an uptick in healthcare cybercrime. Find out how it plans to respond and fight the hackers targeting healthcare. Continue Reading

Download this free guide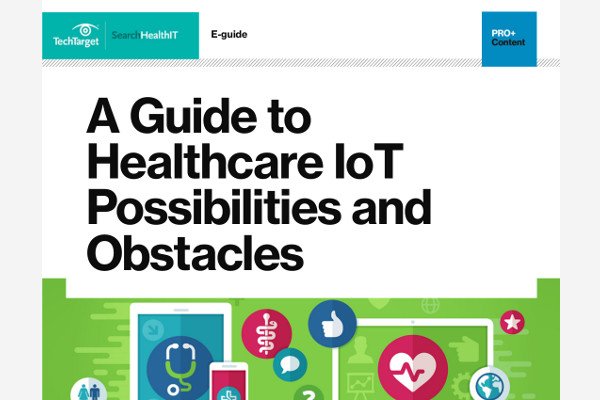 Download Complete Guide to Healthcare IoT Now
Healthcare IoT has the potential to greatly improve patient care – but it's not without its challenges. Download this essential guide in one PDF and learn how to overcome the obstacles: security, data overload, regulations, and more.
3

Live from the conference

-
HIMSS 2015 news and analysis
SearchHealthIT reporters will be in attendance at HIMSS 2015, passing along news as it develops at the event. They will also be gathering opinions and insight into the health IT industry through interviews with executives and other healthcare professionals. Check back here during the conference to stay on top of the latest happenings.
4

2014 coverage and 2015 preview

-
Conference kickoff and past highlights
To give you an idea of what to expect from the conference, this section will take a preliminary look at what's to be discussed at HIMSS 2015. Also, you can catch up on what happened last year by choosing from a collection of the best of HIMSS 2014.