Definition
telemedicine (telehealth)
Telemedicine, also referred to as telehealth or e-medicine, is the remote delivery of healthcare services, including exams and consultations, over the telecommunications infrastructure. Telemedicine allows healthcare providers to evaluate, diagnose and treat patients without the need for an in-person visit. Patients can communicate with physicians from their homes by using their own personal technology or by visiting a dedicated telehealth kiosk.
For patients at home, a typical telemedicine exam involves downloading an app such as LiveHealth or calling a telemedicine number, which generally is provided by a primary care physician's office or patient's employer as part of health benefits. After sharing information about medical history and symptoms, the remote patient will be connected to a clinician. Based on the clinician's evaluation, the call will end with the patient receiving further instructions -- such as to take over-the-counter medication, fill a prescription, go to a hospital or schedule a follow-up appointment.
Telemedicine can be classified into three main categories:
Interactive telemedicine/telehealth - allows physicians and patients to communicate in real time. Such sessions can be conducted in the patient's home or at a designated medical kiosk. Interactions include telephone conversations or the use of video conferencing software that complies with HIPAA regulations.
Remote patient monitoring - also known as telemonitoring, allows patients to be monitored in their homes using mobile devices that collect data about temperature, blood sugar levels, blood pressure or other vital signs.
Store-and-forward - also known as asynchronous telemedicine, lets one healthcare provider share patient information, such as lab results, with another healthcare provider.
As various parties seek more efficient ways to provide care at less cost to the patient, telemedicine's role has grown. It is often a time-saving way for a consumer to see and speak to a clinician for minor and non-urgent medical needs instead of going to a primary care physician's office or emergency department. In recent years, many states have passed laws that make telemedicine easier to practice, and federal health regulators are also exploring ways to further grant Medicare reimbursements for telemedicine services.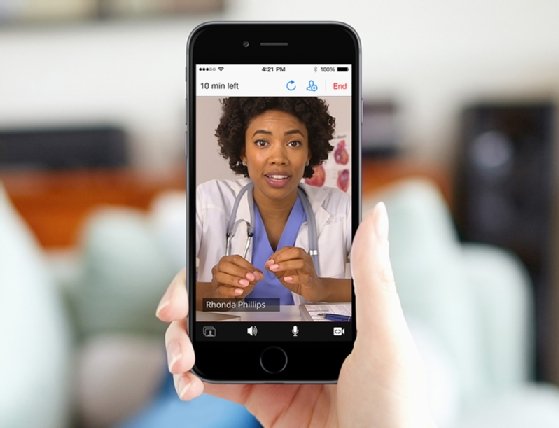 This was last updated in
March 2020
Continue Reading About telemedicine (telehealth)
Dig Deeper on ATA telemedicine conference and exposition