Definition
PACS (picture archiving and communication system)
PACS, or picture archiving and communication system, is a medical imaging technology used for storing, retrieving, presenting and sharing images produced by various medical hardware modalities, such as X-ray, CT scan, MRI and ultrasound machines.

Download this free guide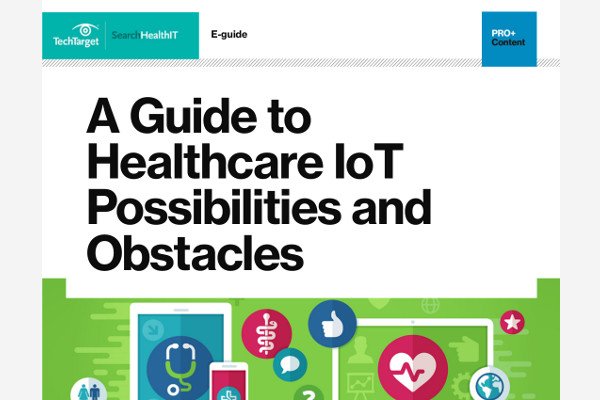 Download Complete Guide to Healthcare IoT Now
Healthcare IoT has the potential to greatly improve patient care – but it's not without its challenges. Download this essential guide in one PDF and learn how to overcome the obstacles: security, data overload, regulations, and more.
PACS technologies have been widely used in healthcare -- generally in hospitals and health systems -- for several decades. They have traditionally been associated with radiology departments, the most prolific producers of medical images.
In recent years, however, PACS technologies have also started to incorporate images produced by other departments, such as cardiology, pathology, oncology and dermatology.
In addition to sharing images within hospitals and health systems, a PACS can integrate with ambulatory clinics and, sometimes, with external health systems.
But the interoperability of images in separate PACS instances is a concern for healthcare providers, even among different providers within the same healthcare system. The transmission of medical images is technologically possible when not complicated by competing, noninteroperable systems.
Despite interoperability challenges, medical imaging has a fairly widely used standard called Digital Imaging and Communications in Medicine (DICOM). DICOM is a protocol that enables the sharing of images and other medical information. DICOM enables PACS technologies, radiology information systems (RIS) and more recent imaging technologies to connect with and transfer health data to systems at other healthcare organizations.
PACS, VNAs and RIS
As PACS processes have become widely adopted in healthcare, a newer medical imaging technology, the vendor neutral archive (VNA), has replaced PACS in some healthcare settings and linked to or incorporated PACS in others.
A medical imaging expert discusses PACS technologies and VNAs.
VNAs provide a single, consolidated archiving platform with which to host files from different PACS instances or RIS software, and from imaging hardware from disparate vendors. Larger healthcare systems with outdated or ineffective PACS technologies sometimes choose to install an enterprise-wide VNA rather than upgrading to a newer PACS.
A radiology PACS is frequently deployed alongside an RIS. An RIS is used to schedule patient appointments and record a patient's radiology history, while a PACS focuses more on image storage and retrieval. Many RIS platforms have been replaced or are being replaced by PACS technologies and VNAs.
PACS architecture
A PACS has four major components:
hardware imaging machines;
a secure network for the distribution and exchange of patient images;
workstations or mobile devices for viewing, processing and interpreting images; and
electronic archives for storing and retrieving images and related documentation and reports.
PACS popularity
The increasing adoption of health information technology (health IT) and the expanding use of diagnostic imaging is stimulating the market for PACS technologies, as well as VNAs. One market research study estimated the size of the global PACS and VNA market at $2.9 billion in 2016, and it projected the market to grow by about 5.9% a year to $4.1 billion by 2021.
Healthcare providers installing or replacing a PACS may do so due to workflow inefficiencies or a need for a PACS that enables them to view and store all images within one system. A PACS, similar to other healthcare IT systems, is subject to technological and regulatory standards, which can change and force care providers to consider an upgrade.
Cloud PACS
A cloud-based PACS is a type of PACS architecture that's used to store and back up a healthcare organization's medical imaging data to an off-site server that is not within the organization's physical or on-premises location. Users with permission to access medical images can view them through the cloud PACS. A cloud PACS can also enable medical staff to view medical imaging data from any of their approved devices.
Until the mid-2000s, most healthcare providers were reluctant to use cloud technology for imaging largely because of fears about vulnerability to cyberattacks and breaches, but also because they wanted full control over images produced by their physicians. Those concerns have lessened with significant improvements to cloud cybersecurity, the expansion of HIPAA privacy and safety requirements to include cloud service providers, and dramatic increases in the volume and size of providers' medical images, necessitating much more storage capacity.
Even so, most providers that turn to cloud PACS technology often use a so-called hybrid cloud system, in which primary images are still stored on premises and backups are kept in the cloud.
Continue Reading About PACS (picture archiving and communication system)