A formulary is a list of prescription drugs that are covered by a specific health care plan.
A formulary can contain both name-brand and generic drugs. Patients pay co-pays on formulary drugs. If a drug is not on the list, the patient will pay much more, up to the full cost of the drug. Every health care plan has a different list of acceptable drugs and co-pay prices.

Download this free guide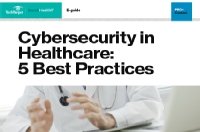 Cybersecurity in Healthcare: 5 Best Practices
The increasing number of sophisticated attacks against health groups is putting CIOs and IT pros on high alert. In this free download, delve into a Q&A with security expert David Finn on how to build a successful cybersecurity program (even with a diminishing budget) to help safeguard your data.
Drugs included on Medicare formularies include anticonvulsants, antidepressants, antineoplastics (used to treat cancer), antipsychotics, antiretrovirals (used to treat HIV) and immunosuppressants. Over-the-counter drugs and drugs not approved by the Food and Drug administration are not approved by Medicare. Private formularies vary in their coverage.
Since it is impossible to stock every type of medicine for every disease, hospitals create formularies listing the drugs they keep in house. It is possible for a hospital to obtain non-formulary drugs by ordering them from a neighboring hospital or pharmacy.
Related words: meaningful use, health information technology
This was last updated in
April 2012
Dig Deeper on Mobile health systems and devices