Definition
clinical decision support system (CDSS)
A clinical decision support system (CDSS) is an application that analyzes data to help healthcare providers make clinical decisions. A CDSS is an adaptation of the decision support system commonly used to support business management.

Download this free guide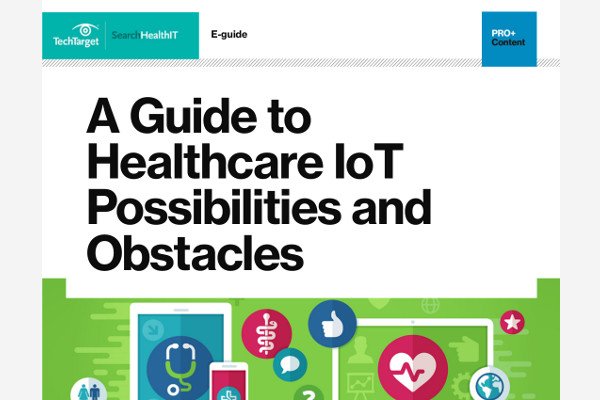 Download Complete Guide to Healthcare IoT Now
Healthcare IoT has the potential to greatly improve patient care – but it's not without its challenges. Download this essential guide in one PDF and learn how to overcome the obstacles: security, data overload, regulations, and more.
By submitting your personal information, you agree that TechTarget and its partners may contact you regarding relevant content, products and special offers.
You also agree that your personal information may be transferred and processed in the United States, and that you have read and agree to the Terms of Use and the Privacy Policy.
Physicians, nurses and other healthcare professionals use a CDSS to prepare a diagnosis and to review the diagnosis as a means of improving the final result. Data mining may be conducted to examine the patient's medical history in conjunction with relevant clinical research. Such analysis can help predict potential events, which can range from drug interactions to disease symptoms. Some physicians prefer to avoid over-consulting their CDSS, instead relying on their professional experience to determine the best course of care.
There are two main types of clinical decision support systems. One type of CDSS, which uses a knowledge base, applies rules to patient data using an inference engine and displays the results to the end user. Systems without a knowledge base, on the other hand, rely on machine learning to analyze clinical data.
There are pros and cons to implementing clinical decision support systems. The foremost challenge is that a CDSS must be integrated with a healthcare organization's clinical workflow, which is often already complex. Some clinical decision support systems are standalone products that lack interoperability with reporting and electronic health record (EHR) software. The sheer number of clinical research and medical trials being published on an ongoing basis makes it difficult to incorporate the resulting data. Furthermore, incorporating large amounts of data into existing systems places significant strain on application and infrastructure maintenance.
This increase in CDSS popularity can help nurses and physicians identify and avoid adverse care events, such as mixing incompatible medications. The alerts triggered by CDSS can overwhelm caretakers who also receive prompts from other technology systems. A study on the effectiveness of CDSS, commissioned by the Agency for Healthcare Research and Quality (AHRQ), concluded that improperly using CDSS can be more harmful than not deploying CDSS at all.
There are a growing number of CDSS functions that are built into EHR systems. Before purchasing a standalone CDSS, providers should plan for and eliminate any overlapping alerts that it might create while working alongside their EHR systems.
The use of clinical decision support systems increased after passage of the Health Information Technology for Economic and Clinical Health (HITECH) Act, which stipulates that healthcare providers must demonstrate the meaningful use of health IT by 2015 or face a reduction in Medicare reimbursements, beginning in 2016. Under meaningful use, providers must implement one clinical decision support rule -- including diagnostic test ordering -- as well as the ability to track compliance with that rule. That rule, furthermore, should apply to a specialty or high-priority condition.
Some providers deploy CDSS to flag patients that were improperly diagnosed, missed or given the wrong dosage of medication. These errors are added to problem lists and are included in population health management reports and can serve as the basis for improvement initiatives.
This was last updated in
November 2014
???publishDate.suggestedBy???
Continue Reading About clinical decision support system (CDSS)
Dig Deeper on Clinical decision support systems
PRO+
Content
Find more PRO+ content and other member only offers, here.