Definition
National Alliance for Health Information Technology (NAHIT)
The National Alliance for Health Information Technology, or NAHIT, was formed in 2002 in an effort to promote the use of health IT. Its members consisted of health care providers, payers, pharmaceutical companies and other industry organizations. The group ceased operations on Sept. 30, 2009.

Download this free guide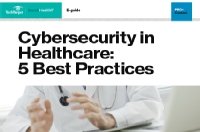 Cybersecurity in Healthcare: 5 Best Practices
The increasing number of sophisticated attacks against health groups is putting CIOs and IT pros on high alert. In this free download, delve into a Q&A with security expert David Finn on how to build a successful cybersecurity program (even with a diminishing budget) to help safeguard your data.
In its lifetime, NAHIT led several key health IT initiatives, which include the following:
• founding the Certification Commission for Healthcare Information Technology (CCHIT)
• working with the Office of the National Coordinator for Health IT (ONC) to define key health IT terms such as electronic health record (EHR) and health information exchange (HIE)
• establishing consensus on the use of bar codes to identify medication
• creating and maintaining a public directory of health IT standards, which it subsequently donated to the National Institute of Standards and Technology
As the concept of health IT has matured, NAHIT determined that its focus on education and advocacy had become less important, while the need to plan, implement and use health IT had grown, especially following the passage of the HITECH Act and the need for health care providers to achieve meaningful use of EHR technology. The group also struggled financially in its final years, with its staff reduced from 14 employees in 2007 to just five the following year. When NAHIT disbanded, the group suggested that other organizations, such as the American Hospital Association (AHA) and the College of Healthcare Information Management Executives (CHIME), were better positioned to help health care providers implement IT.
Dig Deeper on Establishing interoperable electronic health systems