Definition
Continuity of Care Document (CCD)
The Continuity of Care Document (CCD) is an electronic document exchange standard for sharing patient summary information. Summaries include the most commonly needed pertinent information about current and past health status in a form that can be shared by all computer applications, including web browsers, electronic medical record (EMR) and electronic health record (EHR) software systems.

Download this free guide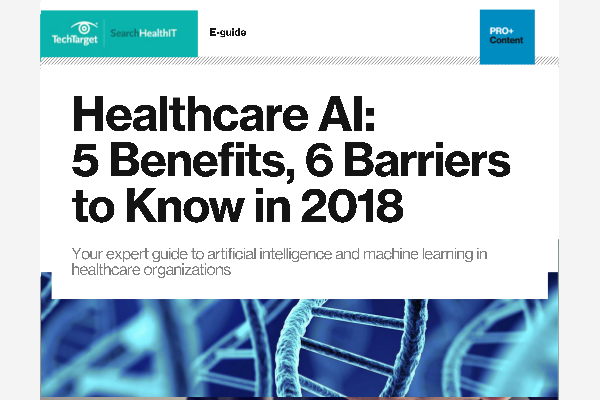 Your Instant Download: AI in Healthcare
AI is a popular topic in healthcare. However, hospital executives are asking fundamental questions around how and where to apply AI in its current state within their facilities. In this expert guide, learn 5 benefits and 6 barriers hospital leaders like you must know before adopting AI technology.
The Continuity of Care Document is a compromise reached by two standards groups, ASTM International and Health Level 7 (HL7). The specific content and scope of the Continuity of Care Document was determined by another specification, ASTM's Continuity of Care Record (CCR), an XML-based specification for patient summary data. While some suggest that the Continuity of Care Document standard competes with the Continuity of Care Record standard, HL7 considers the CCD standard an implementation of the CCR standard.
Learn more:
HL7 and ASTM International announce the approval of the CCD standard.
Mark Anderson of the AC Group talks about the CCD standard on emrupdate.com.
Using health data analytics to improve information management.
Officials struggle with health data exchange.
Dig Deeper on Health information exchange implementation and management