Definition
Consolidated Health Informatics (CHI)
The Consolidated Health Informatics (CHI) initiative is a collaborative effort to create and adopt health informatics standards to be used by federal departments such as the Department of Health & Human Services (HHS) and the Department of Veterans Affairs.

Download this free guide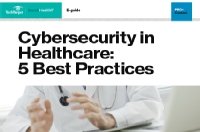 Cybersecurity in Healthcare: 5 Best Practices
The increasing number of sophisticated attacks against health groups is putting CIOs and IT pros on high alert. In this free download, delve into a Q&A with security expert David Finn on how to build a successful cybersecurity program (even with a diminishing budget) to help safeguard your data.
CHI proposes using standards that would enable a more formal method of information collection and management to ease the transition of the private sector into further interoperability among different health information technology (HIT) systems.
These standards include Health Level 7 International (HL7), the Logical Observation Identifiers Names and Codes (LOINC), Digital Imaging and Communications in Medicine (DICOM) and SNOMED-CT.
CHI is one of the Office of Management and Budget's so-called electronic government, or eGov, initiatives. It is also a key component of the Federal Health Architecture, an initiative led by the Office of the National Coordinator for Health IT (ONC), as well as the Nationwide Health Information Network, a set of proposed standards and policies for health information exchange (HIE).
Dig Deeper on Establishing interoperable electronic health systems