Evaluate
Weigh the pros and cons of technologies, products and projects you are considering.
RSNA 2017 conference coverage and analysis
Introduction
The annual meeting of the Radiological Society of North America (RSNA) will take place this year from Nov. 26 to Dec. 1, 2017. Last year's meeting drew nearly 52,000 attendees, the majority of whom were physicians and other medical professionals. The largest healthcare event in North America, the RSNA 2017 conference is expected to draw a similarly sized crowd when it once again convenes at Chicago's McCormick Place.
SearchHealthIT's senior news and features writer Shaun Sutner will be on site at RSNA 2017 to conduct interviews and attend educational sessions relating to medical imaging.
Topics that will be covered at the 2017 RSNA conference include deep learning and machine intelligence in radiology, enterprise imaging and other innovations in medical imaging.
1

Live coverage from RSNA 2017

-
News from the RSNA 2017 conference
Before the RSNA 2017 conference takes place, check out this section of our guide to get a preview of what to expect from the show. Then, come back during and after the event for further coverage and analysis, as well as expert interviews.
Opinion
The RSNA 2017 conference will feature healthcare AI that can improve imaging efficiency and aid in the transition to value-based care. Continue Reading
Feature
Cybersecurity weakness in medical devices can threaten patient safety. At RSNA 2017, two experts gave their best tips for improving medical device cybersecurity. Continue Reading
Podcast
A new crop of radiologists are coming up at the same AI is flourishing in the field. A veteran radiologist speculates about the hype and hope of radiology AI and what the future holds for the technology. Continue Reading
2

Highlights from RSNA 2016

-
RSNA 2016 recap
Missed last year's conference, or need a refresher on what topics were covered? This guide section recaps our coverage from RSNA 2016.

Download this free guide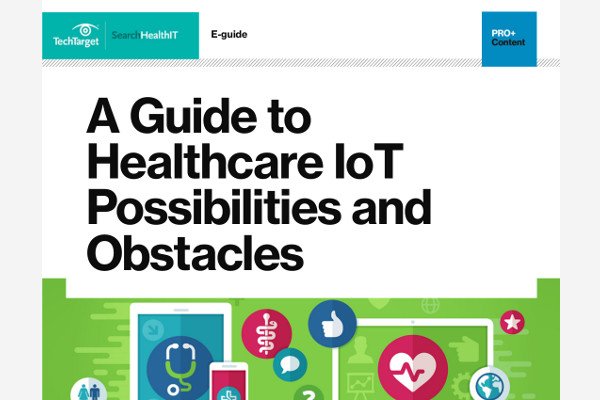 Download Complete Guide to Healthcare IoT Now
Healthcare IoT has the potential to greatly improve patient care – but it's not without its challenges. Download this essential guide in one PDF and learn how to overcome the obstacles: security, data overload, regulations, and more.
3

Medical imaging terms

-
A glossary of medical imaging terminology
Confused by the alphabet soup of medical imaging terms? Check out our glossary to learn the difference between PACS, VNA and other definitions.