News
Stay informed about the latest enterprise technology news and product updates.
HIMSS 2016 conference coverage and analysis
SearchHealthIT will have two reporters in attendance at the HIMSS 2016 conference. This guide will contain news and expert opinions recorded during their time at this year's HIMSS gathering.
Introduction
This year's edition of the annual conference and exhibition hosted by the Healthcare Information and Management Systems Society will happen on Feb. 29 through March 4, 2016, in Las Vegas. Two SearchHealthIT reporters will attend the event, sit in on educational sessions and interview a variety of industry experts on the state of the health IT industry.
Some of the topics that figure to be discussed at HIMSS 2016 include the future of the meaningful use program, audits on HIPAA covered entities and business associates, and how to promote the advancement of interoperability among health IT vendors' systems. Using technology to improve population health management and strengthen the cybersecurity of sensitive information -- such as patients' protected health information -- stored by healthcare providers are two other topics that are poised to come up during the event.
The secretary of the U.S. Department of Health and Human Services, Sylvia Mathews Burwell, and Michael Dell, chairman and CEO of Dell, will both deliver keynote speeches at the HIMSS 2016 conference. In addition, more than 1,300 vendors are scheduled to present and demonstrate their products on the HIMSS 2016 exhibition floor. Refer to this guide page before, during and after HIMSS 2016 to stay informed of the latest developments related to this major health IT conference.
1

Live from HIMSS 2016

-
HIMSS 2016 coverage
More than 40,000 healthcare professionals and vendor representatives are projected to attend the HIMSS 2016 conference. There will also be more than 300 educational sessions and panels spread out over the course of the annual meeting. This guide section will be updated throughout HIMSS 2016 with breaking news as it develops, complete with the opinions of trained healthcare professionals.
2

After the conference

-
Post-HIMSS 2016 news and analysis
After HIMSS 2016 ends, there will still be plenty of information and stories to unpack. Here, SearchHealthIT's reporters will share coverage from the end of their stays in Las Vegas and follow up on any announcements that occurred as the conference was winding down.

Download this free guide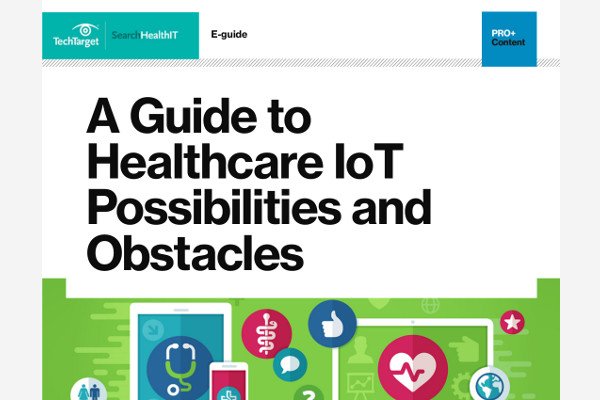 Download Complete Guide to Healthcare IoT Now
Healthcare IoT has the potential to greatly improve patient care – but it's not without its challenges. Download this essential guide in one PDF and learn how to overcome the obstacles: security, data overload, regulations, and more.
3

A recap of HIMSS 2015

-
HIMSS 2015 highlights
Last year's HIMSS conference ran from April 12 to 16, 2015, at McCormick Place in Chicago. The FBI and U.S. Department of Homeland Security both had representatives on hand to discuss cybersecurity and the prevention of costly healthcare data breaches. Read the rest of the articles in the section below to find out more about HIMSS 2015, including what CIOs had to say about the fight for healthcare interoperability.