News
Stay informed about the latest enterprise technology news and product updates.
Technology, lack of communication hinder patient-centered care
By Brita Van Fossen, Editorial Assistant
With so much discussion surrounding the achievement of meaningful use, electronic health record (EHR) implementation and the consequent ability to produce a more patient-centered environment, it's easy to lose sight of the reality of the situation. As much as the push for patient-centered care should be a priority of the health care industry, the actual implementation of these practices, not to mention simply understanding the term's meaning, is seemingly absent in a large number of practices.

Download this free guide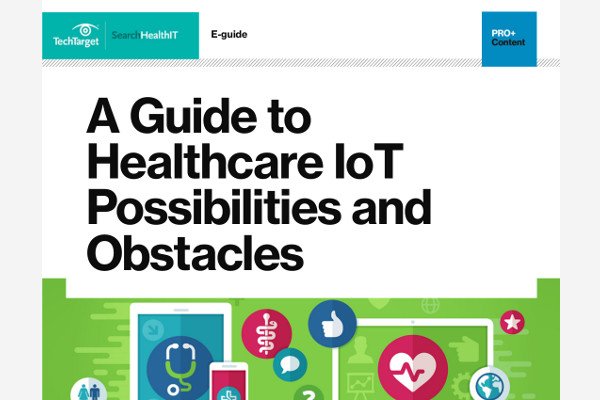 Download Complete Guide to Healthcare IoT Now
Healthcare IoT has the potential to greatly improve patient care – but it's not without its challenges. Download this essential guide in one PDF and learn how to overcome the obstacles: security, data overload, regulations, and more.
In a blog post, Steve Wilkins states that, particularly for primary-care physicians, the majority of the doctor-patient interactions are dominated by "physician-directed" or paternalistic dialogue, with a general attitude of arrogance on the part of physicians.
Wilkins explains that the favorable reviews received across global patient satisfaction surveys are a result of the fact that most people are accepting and even appreciative of this domineering status quo since they don't know anything different. Additionally, he claims that those who are actually dissatisfied don't bother to participate in the surveys because of the believed lack of credence their criticisms will hold against the overwhelmingly supportive feedback. He proposes that, instead of staking so much claim in survey results, doctors should focus on forming personal relationships with patients in order to lay the foundation for open and supportive communication.
Wilkins, who is the founder of a program focused on quality patient care, believes that health care providers need to consider the incentives available for providers actually dedicated to patient-centered care, such as those available through Medicare hospital reimbursements. He questions whether patient portals and EHR systems are automatic answers to patient-centered care and instead proposes that health care intuitions consider programs that will have a more profound impact — like the medical home model.
Responses to the article were mixed. Some commenters believe health care providers do, in fact, dedicate resources and time to maintaining patient-centered care. The proof, they say, is in their mission statements. Others believe the lack of communication skills taught to physicians during medical school is the reason there's such a pronounced arrogance and lack of regard for patient needs.
Blogger and physician Doctor D, who had the opportunity to view his profession through the lens of a receiver of care and not the person administering it, agrees with the latter assessment. From the other side, he says, it's clear that some doctors lack certain skills, particularly when it comes to communication. Doctor D went so far as to describe poor communication skills as one of the worst "maladies plaguing the medical field."
Although the argument is far from binary and most points have substantiation, for the most part, Wilkins' claims are not outlandish, especially since EHRs aren't exactly patient-centered. Realistically, the most important proof of a strong face-to-face interaction is eye contact. Given the nature of EHR systems, doctors focus on the computer or mobile device while entering patient data, not the actual patient.
Although the extra effort required to form a personal relationship with patients may be tedious at times, it is key to the success of patient-centered care. With the passage of the HITECH Act, the right legislative and regulatory changes have already been made to favor patients. Now it's time to incite the necessary cultural changes to achieve the same goal.