News
Stay informed about the latest enterprise technology news and product updates.
Patients want more options when scheduling medical appointments
There is a distinct gap between how often patients in the United States are able to use digital technology to access their health information compared to how often they wish they could. If the next generation of patients gets its way, the difference between those two values will shrink considerably.

Download this free guide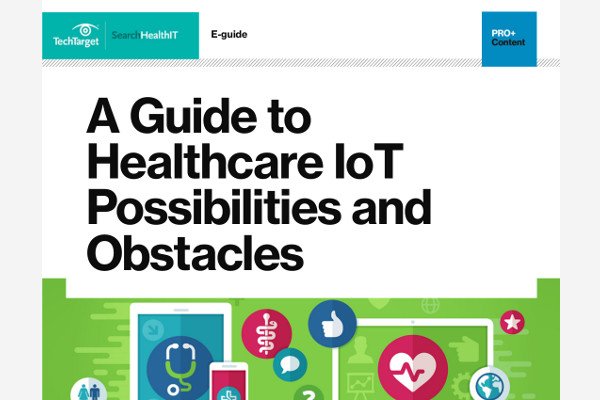 Download Complete Guide to Healthcare IoT Now
Healthcare IoT has the potential to greatly improve patient care – but it's not without its challenges. Download this essential guide in one PDF and learn how to overcome the obstacles: security, data overload, regulations, and more.
Just under three-quarters of patients from ages 18 to 34 that responded to Salesforce's 2015 State of the Connected Patient report stated they value the ability to book appointments and pay bills online when they're choosing a doctor. In comparison, of the 1,700 total respondents of various ages, 76% said they currently schedule medical appointments over the phone.
A combined 31% of all patients use the Web and email as means of reviewing healthcare information from their physicians. A greater percentage (39%) look at their health information during an in-person visit. Almost two-thirds said they rely on their physician to keep track of their health data, while only 36% use EHRs to do so. Nearly 10% of patients believe nobody is keeping tabs on their health information.
Millenials (those people in the 18-to-34-year-old range) want to take action and avoid feeling disconnected from their medical records. Of that age group, 71% expressed interest in receiving a mobile health application from their physician that would allow them to manage their own care, schedule appointments and view their health data. A slightly higher number would approve of their physician using a mobile device to share information with them during an appointment.
In addition, Millenials hope technology will do more than aid them in making appointments and accessing health data. For example, six out of 10 Millenials are interested in telehealth, in which a patient with questions or concerns about a minor illness could avoid traveling to an in-person doctor's visit and instead discuss a condition with a medical professional through videoconference.