News
Stay informed about the latest enterprise technology news and product updates.
ONC: More hospitals than ever making information available to patients electronically
Efforts to make health information available to patients are paying off, according to the Office of the National Coordinator for Health Information Technology.

Download this free guide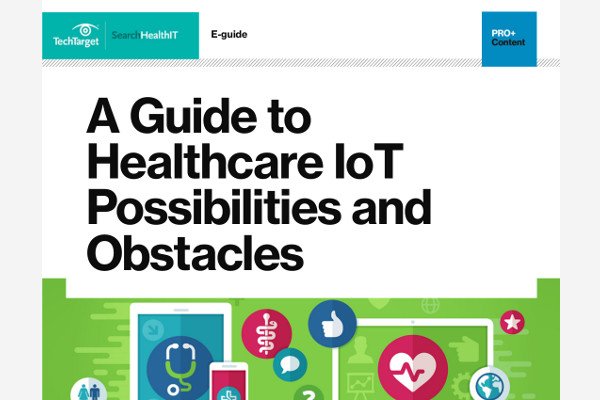 Download Complete Guide to Healthcare IoT Now
Healthcare IoT has the potential to greatly improve patient care – but it's not without its challenges. Download this essential guide in one PDF and learn how to overcome the obstacles: security, data overload, regulations, and more.
ONC published a data brief about how hospitals are now making it possible for patients to get their health data electronically.
The data show that as of 2015 95% of the hospitals in the United States have enabled patients to view their health information electronically, 87% made it possible for patients to download their health information and 69% provided patients with the ability to view, download, and transmit their health information, according to a blog post by ONC.
Beginning in 2011, healthcare providers under the meaningful use program were required to enable patients to electronically view, download, and transmit their health information wherever they needed that information to go. The provision was included in the Centers for Medicare and Medicaid's and ONC's Electronic Health Record (EHR) Incentive Programs.
ONC asserts in the blog post that these are dramatic increases in a short period of time.
The agency found that the ability to view and download health information increased 70% compared to 2012 and hospitals that enable patients to view, download and transmit their health data increased seven-fold compared to 2013.
Furthermore, in 2015 all states had at least 40% of their hospitals providing patients with the capability to view, download and transmit their health data. In 2013, no states had that many hospitals providing patients with these capabilities.
Letting patients view, download, and transmit their health information is an important piece of enabling individuals to get and use their health information. Enabling patients to engage with healthcare providers electronically can lead to better communication, care, and outcomes for patients, according to ONC's data brief.
ONC added that the ability of patients to digitally control their health data can lower costs as well. Furthermore, the Office for Civil Rights has emphasized that under HIPAA patients have the right to freely access their own health information.