Q
Probst on cybersecurity in healthcare: 'We have to work together'
As it should be, cybersecurity is on many healthcare CIOs' minds. Marc Probst, CIO at Intermountain Healthcare, shares some advice.
LAS VEGAS -- With attacks becoming increasingly scary and more intense, effective cybersecurity in healthcare is all the more important and it's at the forefront of many healthcare CIOs' minds. SearchHealthIT caught up with Marc Probst, CIO of Intermountain Healthcare in Salt Lake City, Utah, at HIMSS 2016 to discuss what advice he has for not only health IT vendors but also CIOs concerning cybersecurity in healthcare.

Download this free guide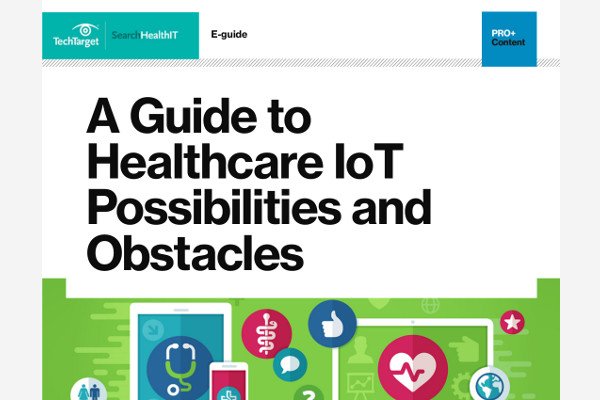 Download Complete Guide to Healthcare IoT Now
Healthcare IoT has the potential to greatly improve patient care – but it's not without its challenges. Download this essential guide in one PDF and learn how to overcome the obstacles: security, data overload, regulations, and more.
Do you have advice for other healthcare CIOs regarding cybersecurity in healthcare?
Marc Probst: We have to work together. If we're all going to go out and reinvent security then we're all going to spend a lot of money and we're never going to do it as well as we could if we start working together.
I liken it to fiefdoms, you know kingdoms. Right now because of the realization we have to do a better job, we're all going out and digging our own moats and building walls and putting in new security equipment when we need to look at, 'What could we do together?' National patient ID is an idea, better network segmentation and how we could do that and encourage our vendors to do it. If we work together I think we'll be a lot more secure and we'll be able to leverage the knowledge and capabilities and learnings of large organizations that may have a lot more resources to apply to it so that we can secure the less large organizations that don't have those resources.
But you know ultimately security and privacy goes to the weakest link and we need to make sure all ships rise so I think that's one of the tips I would say is lets work together and lets be working with our vendor partners and be encouraging them to help us work together to solve a lot of these big problems.
Aside from that, knowledge, find some good skilled individuals that understand cybersecurity and can help you to traverse this really difficult time and then it's going to take money and resources. I mean we're spending like never before around cybersecurity.
Two experts agree: AI will become essential to healthcare. AI can help providers step away from the EHR and enable precision medicine. Continue Reading
Vendors demonstrate that interoperability is possible when it comes to patient medication information. This makes CIOs hopeful for the future. Continue Reading
Healthcare should be getting ready for the cloud. At least, that's what one health IT expert thinks. Read his thoughts on cloud computing healthcare ... Continue Reading
Have a question for an expert?
Please add a title for your question
Get answers from a TechTarget expert on whatever's puzzling you.