JRB - Fotolia
Q
Get started
Bring yourself up to speed with our introductory content.
How do you integrate a healthcare VDI environment with flash storage?
Healthcare VDI environments can work well with flash storage. Expert Brien Posey looks at issues to consider, such as whether to choose an all-flash array or flash storage tier.
What's the best way to efficiently integrate a healthcare virtual desktop infrastructure with flash storage?
Flash storage is often a good fit for healthcare VDI environments.
One of the main reasons for this nice relationship is that storage tends to be the component that causes the greatest performance bottleneck for VDI deployments. By moving to flash storage, a hospital can potentially widen the storage bottleneck, thereby achieving better performance and a higher potential virtual desktop density.

Download this free guide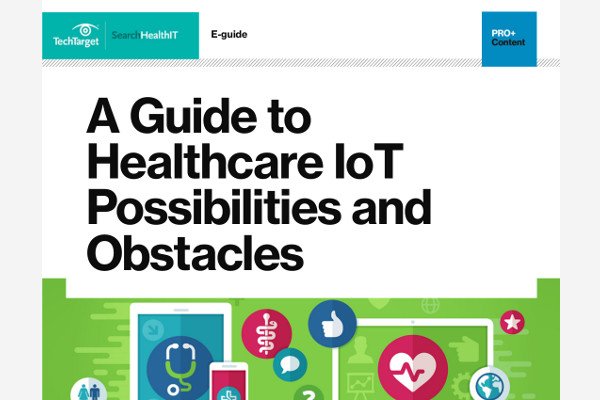 Download Complete Guide to Healthcare IoT Now
Healthcare IoT has the potential to greatly improve patient care – but it's not without its challenges. Download this essential guide in one PDF and learn how to overcome the obstacles: security, data overload, regulations, and more.
Even so, there are some potential issues to be aware of when migrating to flash storage.
One of the items to consider is whether it is better to implement an all-flash array or to implement flash as a storage tier within your healthcare VDI environment. Going with an all-flash array typically yields the best performance, but also tends to be expensive.
On the other hand, adding a solid-state tier to a traditional storage system can dramatically improve performance for some workloads and at a fraction of the cost of purchasing an all-flash array.
Although each vendor has its own way of doing things, a flash tier often acts as a high-speed cache. Frequently accessed data can be cached to the flash tier so that subsequent reads happen more quickly.
Similarly, a flash tier can act as a temporary repository for newly written data. The data is written directly to flash storage and then copied to the lower-speed tier as system resources allow.
Some vendors will allow customers to determine what portion of the high-speed tier acts as a read cache and what portion serves as a write cache. If such options are available, then it is important to remember that VDI deployments are "write heavy."
Brian Madden walks you through the rapidly expanding world of healthcare desktop virtualization.
For example, according to some estimates, up to 70% of a VDI system's IOPS are composed of write operations. Depending on which products are used, it may be possible to dedicate most of the flash storage resources to write caching.
Do you have any tips for integrating healthcare VDI with flash? Let us know at editor@searchhealthit.techtarget.com.
Dig Deeper on Health records storage management and systems
When healthcare providers need to retrieve medical records from an EHR, keeping in mind where the data is stored will affect how quickly and ... Continue Reading
As business requirements evolve, not every DR tool can keep up. In the age of agile IT, there are drawbacks to consider with a cloud-based disaster ... Continue Reading
Expert Brien Posey explains the storage requirements healthcare organizations should insist on before choosing a vendor and system for their medical ... Continue Reading
Have a question for an expert?
Please add a title for your question
Get answers from a TechTarget expert on whatever's puzzling you.