Meet the Editors
SearchHealthIT has a team of dedicated editors who bring you the best health care IT information from around the Web. Our staff searches the Web daily for the latest news and technology updates. We also keep in constant contact with users and top technical experts to bring you a constant stream of fresh, original content. Here's a look at who's behind the site: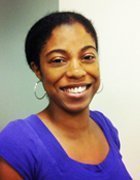 Tayla Holman Associate Site Editor tholman@techtarget.com
Tayla Holman is the associate site editor for SearchHealthIT. She graduated from Hofstra University in 2012 with a B.A. in print journalism and English. She is a co-founder and former managing editor of Long Island Report, a student-run multimedia news organization within Hofstra's School of Communication. Prior to joining TechTarget in October 2014 as the assistant site editor for SearchWindowsServer and SearchExchange, Tayla was a freelance writer for the Dorchester Reporter and a senior staff writer for The Inquisitr.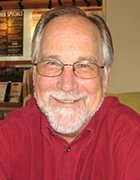 Dave Bernard News Director dbernard@techtarget.com
Dave Bernard is the news director for TechTarget's Applications Development, ERP and Health IT Group. He has more than 30 years of journalism experience, including 10 years in newspapers. The bulk of his experience has been editing and managing technical content for IT publications and events, working with authors, speakers and vendors, and developing print and online products. He previously worked for Penton Media as editorial director, custom media.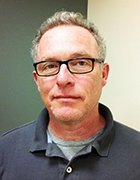 Shaun SutnerNews and Features Writer ssutner@techtarget.com
Shaun Sutner, a journalist with more than 25 years of newspaper experience, reports on information technology issues for SearchHealthIT. Sutner's newspaper career included investigative reporting and covering Massachusetts Statehouse and politics for the Worcester Telegram & Gazette. He has written about snow sports as a T&G columnist for a decade. Sutner's interests also include tennis and popular music. Follow him on Twitter at @ssutner.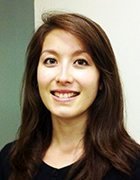 Kristen LeeNews Writer klee@techtarget.com
Kristen Lee is a news writer for SearchHealthIT. Formerly she was features writer for SearchCIO, where she covered mainly cloud and mobile computing. Prior to joining TechTarget, she earned a master's degree in journalism from Northeastern University. Lee also holds a bachelor's degree in English and a minor in Mandarin from Mount Holyoke College, where she was awarded the Robert P. Sibley Prize for first-year students who show promise in English composition. Follow her on Twitter at @Kristen_Lee_34.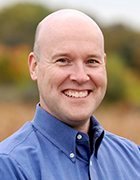 Scott WallaskNews Director swallask@techtarget.com
Scott Wallask is the news director for TechTarget's Business Applications and Architecture and Health IT groups, for which he oversees news coverage on 15 websites. He is an award-winning content developer and editor with 20 years of professional journalism and conference planning experience covering the healthcare, high-tech and life science industries. A former newspaper reporter, he graduated magna cum laude from Northeastern University in Boston with a bachelor of arts degree in print journalism. Follow him on Twitter at @Scott_HighTech.

Alex DelVecchioEditor, Content Strategy adelvecchio@techtarget.com
Alex DelVecchio is the editor, content strategy for SearchHealthIT. Prior to joining SearchHealthIT, he was an editorial intern for SearchSecurity. He holds a B.A. in Broadcasting and Electronic Communication from Marquette University in Milwaukee.