Payers model clinical data analytics for population health management
Insurers use clinical data analytics to power wellness programs and add value to their brands.
Looking for something else?
TECHNOLOGIES

INDUSTRIES
This tip is part of a series exploring big data in healthcare. Each story in the series breaks down an aspect of analytics and where it fits into healthcare needs. This piece explores how payer's analytics systems are changing with the adoption of wellness programs, as well as the increased focus on population health management.

Download this free guide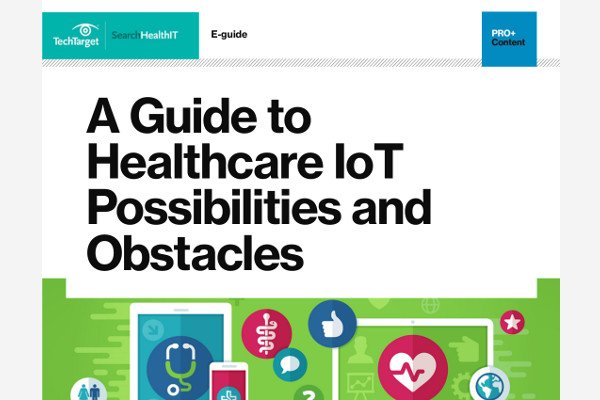 Download Now: Overcome Healthcare IoT Obstacles
The progression of healthcare IoT, or the Internet of Medical Things, is not without its challenges. Download a PDF of this exclusive guide now and learn how to overcome the obstacles: security, data overload, regulations, and more.
By submitting your personal information, you agree that TechTarget and its partners may contact you regarding relevant content, products and special offers.
You also agree that your personal information may be transferred and processed in the United States, and that you have read and agree to the Terms of Use and the Privacy Policy.

The role of payers is changing; many are adding wellness programs to their payment services. These new additions are transforming payers' risk analytics and business models from pure payment claims analytics to population health management.
This new paradigm is rapidly altering how payers do business. Traditionally, payers were only responsible for patient health risk assessments, setting premiums, collecting premiums, analyzing claims and making payments to its members. Their powerful analytics against claims data, however, weren't designed for clinical purposes, but for optimizing revenues. Healthcare providers have mastered the art of profiting from these predictive analytics systems.
However, healthcare reform moves providers toward pay-for-performance reimbursements and their cousin bundle payments. With a heavy emphasis on population health management, insurance companies have also started wellness initiatives that are not purely clinical in nature, but include elements of preventative care and patient behavior management.
When designing such analytics, you should consider the following key design steps:
Extend data warehouses to an analytics appliance.
Invest in a big data platform to absorb patients' social data.
Build predictive analytics for patient behavior.
Bridge collaborative and behavioral analytics with claims to build revenue and profitability.
Running analytics on clinical data begins a new, interesting tug-of-war between payers and providers. Both would like to keep patients out of hospitals through population behavior change, but this requires payer organizations to venture into the service bureau for such services. Population health management requires less of a business-data analytics approach and more social media and gaming-style logic to understand patients. In this way, payers can help develop interventions to sustain behavioral changes for better health.
Due to payers' mature predictive analytics competencies, they will have a much easier time in the next generation of population behavior compared to their provider counterparts. As clinical content is often unstructured compared to the claims data, payers need to pay extra attention to context and semantics when deciphering clinical content submitted by providers.
Continue to the next tip in this series.
Naeem Hashmi is chief research officer for Information Frameworks, as well as an expert in healthcare data analytics, information management and data exchange. He is an active member of HIMSS, CHIME and AMIA. Let us know what you think about the story; email editor@searchhealthit.com or contact @SearchHealthIT on Twitter.
Dig Deeper on Clinical data analytics software and systems
PRO+
Content
Find more PRO+ content and other member only offers, here.