adam121 - Fotolia
Get started
Bring yourself up to speed with our introductory content.
ONC seeks public feedback for health IT interoperability standards
The ONC has released its Draft 2017 Interoperability Standards Advisory for public review, allowing stakeholders to provide feedback about implementation specifications.
This Article Covers
RELATED TOPICS
Looking for something else?
TECHNOLOGIES

INDUSTRIES
Clinical health IT interoperability continues to make headlines, not only for the requirements imposed on physicians and software vendors to meet its standards as part of meaningful use stage 3, but also for the continued pressures made by the Office of the National Coordinator for Health Information Technology. This summer, the ONC released its third set of documents on interoperability standards and implementation specifications titled "Draft 2017 Interoperability Standards Advisory," and it's seeking public feedback until October 24, 2016.

Download this free guide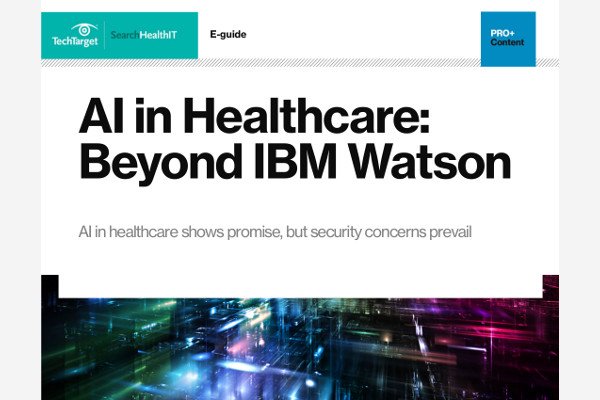 Download Now: Artificial Intelligence in Healthcare
AI in healthcare goes beyond IBM Watson. In this e-guide, discover 4 uses for AI in healthcare – particularly how it can help improve patient engagement – and whether we can overcome security and interoperability concerns surrounding the technology.
By submitting your personal information, you agree that TechTarget and its partners may contact you regarding relevant content, products and special offers.
You also agree that your personal information may be transferred and processed in the United States, and that you have read and agree to the Terms of Use and the Privacy Policy.
The ONC's general vision for the ISA is to create a platform where different stakeholders from the healthcare industry come together to collaborate on and debate the general implementation specifications and standards for interoperability. The ISA put together a document to outline the outcomes of ongoing dialogue by the group including limitations, preconditions and a number of agreed upon use cases. This helps healthcare professionals gain an understanding of some of the specifications and any known challenges, limitations or dependencies as part of health IT interoperability.
One major change noted by Steven Posnack, director of the Office of Standards, and Chris Muir, division director of HIT Infrastructure and Innovation, was the new proposed format of the document. They announced:
"The draft 2017 ISA also represents the first phase of ONC's effort to transition the ISA to an interactive online platform, starting with the publication of this draft as an online version. Additional interactive functionality will be built throughout this year. Our goal is to shift the ISA experience from a static, PDF to an interactive, wiki style product that stakeholders can more fully engage with and shape. This will enable more efficient, closer to real-time updates and comments as well as other valuable features, such as hyperlinks to projects in the Interoperability Proving Ground that are using a particular ISA-referenced standard."
The current draft on the ONC's website has been structured in the following sections:
Section I -- Vocabulary/Code Sets/Terminology Standards and Implementation Specifications (i.e., "semantics")
Section II -- Content/Structure Standards and Implementation Specifications (i.e., "syntax")
Section III -- Standards and Implementation Specifications for Services (i.e., the infrastructure components deployed and used to fulfill specific interoperability needs)
Section IV -- Questions and Requests for Stakeholder Feedback
Each section describes in great detail the current state of the interoperability standards in terms of general adoption and technical details around each of the sections covered. There are also a number of sections describing some of the new additions the ONC is seeking feedback on.
How to submit feedback
Feedback can be submitted via the comment button at the bottom of each page of the draft, which will open a pop-up window with a free text box. Alternatively, commenters can download the included link to the preferred ISA Feedback template in Microsoft Excel, which can then be uploaded via the comment box at the bottom of each page.
The ONC continues to share with the public the numerous real-world implementations of the standards listed within the ISA. A website has been provided that highlights 310 different projects and initiatives with 242 still active and 68 completed as of early September 2016.
The focus of the interoperability standards is to bolster the exchange of clinical information to support use cases such as the exchange of summary records in referrals to care providers, as well as reporting to registries and public health reporting repositories. As more vendors adopt these standards, electronic data exchange will increase to achieve true health IT interoperability.
Dig Deeper on Establishing interoperable electronic health systems
PRO+
Content
Find more PRO+ content and other member only offers, here.