japolia - Fotolia
News
Stay informed about the latest enterprise technology news and product updates.
ONC national coordinator rebuts report on doctor discontent with EHRs
Vindell Washington, M.D., the new national coordinator for health information technology, hits back at a survey citing widespread physician dissatisfaction with EHRs.
This Article Covers
RELATED TOPICS
Looking for something else?
TECHNOLOGIES

INDUSTRIES
WASHINGTON, D.C. -- The new ONC national coordinator, Vindell Washington, M.D., pushed back at a recent report that nearly half of U.S. physicians don't like their EHRs and think they're causing physician overwork.

Download this free guide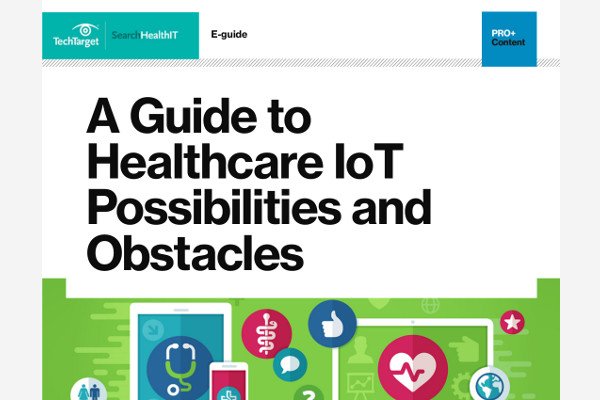 Download Complete Guide to Healthcare IoT Now
Healthcare IoT has the potential to greatly improve patient care – but it's not without its challenges. Download this essential guide in one PDF and learn how to overcome the obstacles: security, data overload, regulations, and more.
By submitting your personal information, you agree that TechTarget and its partners may contact you regarding relevant content, products and special offers.
You also agree that your personal information may be transferred and processed in the United States, and that you have read and agree to the Terms of Use and the Privacy Policy.
Washington, an emergency medicine physician and former president and chief medical information officer of a Louisiana healthcare system, took over the top post at the Office of the National Coordinator of Health Information Technology in August 2016, succeeding former National Coordinator Karen DeSalvo, M.D.
In his first media interview since becoming ONC national coordinator, Washington acknowledged to reporters in Washington, D.C., and on a conference call that there are only a few months left in the administration, and he said he would keep up ONC's focus on interoperability and advancing EHR functionality.
Washington also highlighted the benefits of health IT for patients and clinicians, responding to a Mayo Clinic survey of 6,375 doctors that showed those who used EHRs and computerized physician order were generally unhappy with the technologies and felt they contributed to professional burnout.
"It's an area of change. Technology will evolve," the ONC national coordinator said. "The documentation will improve."
Indeed, Washington asserted widespread adoption of EHRs by hospitals and physician practices has significantly reduced illegible orders and missing information in physician reports.
He also said health IT is "critical" to carrying out healthcare delivery reform and transforming healthcare from a fee-for-service system to caring for broad patient populations and reimbursing doctors for good health outcomes in a value-based care framework.
We probably are still in an evolutionary phase when it comes to the ultimate usability of [electronic health] records. At the end of the day, keeping your eye on having improved patient outcomes and better patient care, the efficiencies, I believe, will follow.

Vindell WashingtonONC national coordinator
One of the Mayo survey's findings was physicians felt they have been spending an inordinate amount of time on documentation and often worked from home.
Washington noted there is another side to this perspective and related an anecdote about how a former colleague, a pulmonologist at the Franciscan Missionaries of Our Lady Health System in Baton Rouge, La., began reviewing some material before coming to the hospital.
"When he re-engineered his workflow, he had better efficiency, rather than less efficiency," he said. "You have these pockets where people are doing very well. You sort of have this mixed picture."
"We probably are still in an evolutionary phase when it comes to the ultimate usability of [electronic health] records," Washington continued. "At the end of the day, keeping your eye on having improved patient outcomes and better patient care, the efficiencies, I believe, will follow."
Regarding the documentation of care quality, Washington said ONC has worked with the Centers for Medicare and Medicaid Services to establish core clinical elements and tried to ensure the amount of documentation is aimed at improving care coordination, not "documentation only for records."
How blockchain technology fits in healthcare
Commenting on a separate issue with which ONC has been involved recently, Washington said he thinks blockchain technology has potential in healthcare. He added that ONC officials were surprised at the number and quality of blockchain proposals submitted to the agency over the summer in response to an ONC small grant challenge.
"ONC is very interested in emerging technologies. Blockchain is one of those," he said. "We've done our best to spur but not get in the way of that activity, so we look at blockchain as falling right into that area of promise."
Washington said health data security and information sharing are two promising areas for blockchain, a heavily encrypted distributed ledger that has, up until now, been known mainly for undergirding digital cryptocurrencies.
The potential uses for blockchain are "not just for bitcoin," Washington noted, referring to the leading cryptocurrency, whose blockchain network is the world's largest, but could extend to other technologies as well.
Dig Deeper on Establishing interoperable electronic health systems
PRO+
Content
Find more PRO+ content and other member only offers, here.