Sergey Nivens - Fotolia
Manage
Learn to apply best practices and optimize your operations.
Risk adjustment coding tech leads to $62 million in additional revenue
With the help of risk adjustment coding tech, which utilizes natural language processing and big data, UPMC Health Plan was able to capture $62.2 million in additional revenue.
Looking for something else?
TECHNOLOGIES

INDUSTRIES
With the help of risk adjustment coding technology that utilizes natural language processing (NLP) and big data analytics, the University of Pittsburgh Medical Center (UPMC) Health Plan was able to capture $62.2 million in additional revenue.

Download this free guide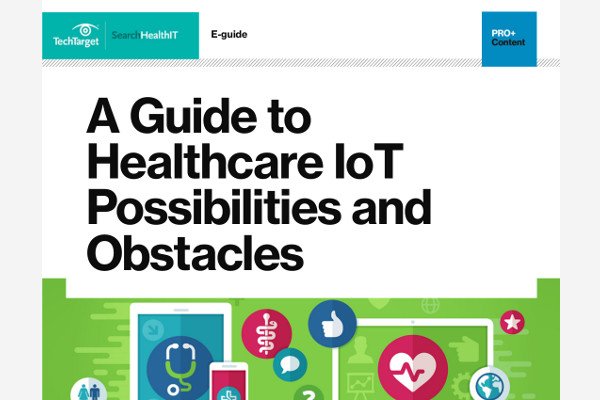 Download Complete Guide to Healthcare IoT Now
Healthcare IoT has the potential to greatly improve patient care – but it's not without its challenges. Download this essential guide in one PDF and learn how to overcome the obstacles: security, data overload, regulations, and more.
By submitting your personal information, you agree that TechTarget and its partners may contact you regarding relevant content, products and special offers.
You also agree that your personal information may be transferred and processed in the United States, and that you have read and agree to the Terms of Use and the Privacy Policy.
Adele Towers, M.D., senior clinical advisor at UPMC Enterprises, gave a presentation on UPMC's results at the American Health Information Management Association's 2016 conference in Baltimore. She said that UPMC was spurred on by risk adjustment systems like Medicare Advantage and the Affordable Care Act. Towers explained that the UPMC Health Plan was able to achieve this additional revenue by using two technology tools:
HCC Scout, which was developed by Health Fidelity Inc., a healthcare startup based in San Mateo, Calif., in partnership with UPMC, utilizes NLP and big data to identify documentation that is in the clinical record to support the coding of specific conditions relevant to the risk adjustment model.
Remote Print, also developed by Health Fidelity, is a functionality that, once a driver is installed, allows physicians to upload medical records and allows the UPMC Health Plan's coders to access them in a secure way, Towers said.
Before implementing HCC Scout and Remote Print in November 2013, UPMC was heavily reliant on manual processes, including the use of Excel spreadsheets, eligibility files, databases and homegrown look-up tools, said Kimberly Geidel, director of government revenue at UPMC Health Plan.
We want to ensure that reimbursement reflects the severity of illness in our population. Our job is to take care of patients, and we need to be paid fairly for that.

Adele Towers, M.D.senior clinical advisor at UPMC Enterprises
"All of our reporting was manual, and we relied on several applications to support the coders' workflow," Geidel said. "[Coders] had no way to prioritize which member to look at. If we had 500 paper charts that came in … we didn't know if Suzie or Jimmy or Johnny [had all of the criteria to qualify as a high-risk patient] or not. But we'd read them all and we'd waste a significant amount of time doing so."
Towers added that the whole process was very complicated. It started by getting the patient's documentation, aligning all of the pieces of eligibility and claims, as well as what was already known to the Centers for Medicare and Medicaid Services (CMS), and then receiving the patient's medical record. Once all of this information was collected, it was handed off to a coder who was qualified to determine which codes needed to be attached to the claim.
"Imagine doing all that manually," Towers said. "That's what was happening before 2013. It was a nightmare."
How the risk adjustment coding technology works
The Remote Print system allows providers to securely transfer patients' medical records to UPMC's system. Towers explained that this system has proved helpful because, although the majority of physicians submitting documentation to the UPMC Health Plan are physicians working at UPMC, which means the patients' information is already in UPMC's electronic health record (EHR) system, making it easier to share those records with the Health Plan, many physicians participating in the Health Plan do not work for UPMC.
"A lot of doctors are on different electronic health records, some of them are on paper, and so [they'd] have to [scan their documentation and] get those sent electronically," Towers said.
Remote Print enables doctors using any EHR platform to share patient records with UPMC Health Plan.
All of the patient's documentation -- EHR, eligibility files, hospital lab data, radiology test results, etc. -- are sent via HL7, Consolidated CDA and Fast Healthcare Interoperability Resources transfers and dumped into HCC Scout.
"HCC Scout is able to integrate all of that information [and] look through the eligibility files to make sure that we are able to look at that patient's record," Towers said, emphasizing that it's important that they only look at the records of patients who are participants in the UPMC Health Plan.
All of that documentation in all of its different formats is sent to one data warehouse, Towers said.
"Once we have that record, we run it through this [HCC Scout] engine to look for documentation that is relevant for the risk adjustment coding," she said.
Through HCC Scout, the coder is able to view the physician's documentation, the engine highlights documentation that may need a code, and then the coder decides whether the documentation is valid for coding. If it is, the diagnosis is attached to the claim and submitted to CMS for reimbursement.
In addition to capturing $62.2 million in additional revenue, Remote Print and HCC Scout helped the UPMC Health Plan to process 5.9 million documents from November 2013 to July 2016.
Why risk adjustment coding is important
UPMC Health Plan knew it had to find a more efficient and accurate way to access patients' records and to match diagnosis documentation with claims because of the two risk adjustment payment systems in play today: Medicare Advantage and the Affordable Care Act.
The risk transfer payment, one of the mechanisms that is part of the Affordable Care Act, motivates insurers to participate in risk adjustment, Towers explained. Risk adjustment is important because, every year, insurance companies within a state will pool money and, depending on how high a healthcare organization's risk adjustment score is, they will either receive money because they accurately assigned codes and submitted claims showing that they are serving a population with high-risk illnesses or they will have to put more money into the pool because they aren't serving a high-risk population.
This is where accurately coding diseases and accurately linking diagnosis documentation with claims is important. If this is not done correctly and efficiently, healthcare organizations will not be paid for the care they are providing.
"We are in a new era of healthcare delivery. Insurers and providers are going to be measured based on the severity of illness of their population," Towers said. "We want to ensure that reimbursement reflects the severity of illness in our population. And, as a provider, I mean, that really is important to me. Our job is to take care of patients, and we need to be paid fairly for that."
Dig Deeper on Electronic medical billing systems
PRO+
Content
Find more PRO+ content and other member only offers, here.