sudok1 - Fotolia
Get started
Bring yourself up to speed with our introductory content.
Hospital provides patient access to health information at the bedside
University of Colorado Health is securely providing patient access to health information at the bedside. Experts detail how they are able to achieve this and engage patients.
This Article Covers
RELATED TOPICS
Looking for something else?
The healthcare industry has been trying to solve the problem of patient access to health information for a while now. Solutions to this problem have cropped up in the form of patient portals, mobile apps and more.

Download this free guide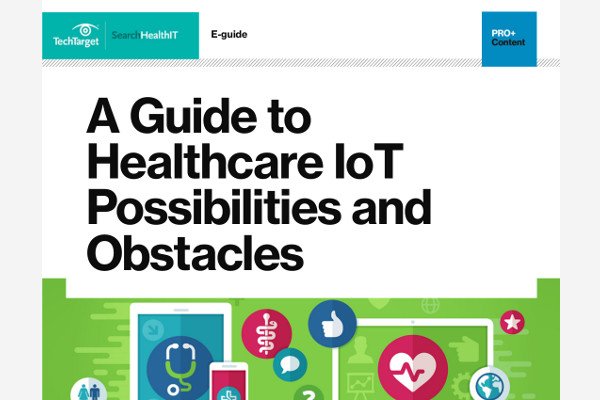 Download Complete Guide to Healthcare IoT Now
Healthcare IoT has the potential to greatly improve patient care – but it's not without its challenges. Download this essential guide in one PDF and learn how to overcome the obstacles: security, data overload, regulations, and more.
By submitting your personal information, you agree that TechTarget and its partners may contact you regarding relevant content, products and special offers.
You also agree that your personal information may be transferred and processed in the United States, and that you have read and agree to the Terms of Use and the Privacy Policy.
Although providing patient access to health information while patients are outside the hospital is important, equally important is providing that information while patients are in the hospital.
The University of Colorado Health (UC Health) in Denver decided to tackle this specific problem and provide hospital patients with their health information -- including lab results, test results and vital signs -- in real time, at their bedside. To accomplish this, the hospital uses Samsung tablets and Samsung's Knox Custom Configurator, said Trevor Smith, senior account manager of strategic accounts at Samsung.
"We use Knox specifically to help us in delivering content on a tablet and then … make those [tablets] secure [by] wiping them completely," said Ed Horowitz, senior multimedia developer of clinical informatics at UC Health. He explained that in addition to providing patients with their real-time health data, they can also download apps -- such as Netflix and Facebook -- onto the tablet for entertainment.
"We worked specifically with Knox to develop a … much more specific app where we can wipe any data and wipe anything in there but then have the tablet restored almost immediately to its image with the apps and the system that we want on it," Horowitz said.
Kyle Toburen, senior engineer of desktop and mobility integration at UC Health, describes the Knox system as a mobile device enrollment program rather than mobile device management, although the system falls under the umbrella of managing mobile devices.
"[Knox] applies applications and policies and profiles to a device," he said.
Balancing patient access and security
It makes the patient much more compliant when they're active on day one with what's going on.

Ed Horowitzsenior multimedia developer of clinical informatics at University of Colorado Health
UC Health's custom Bedside app resides on top of Knox's Custom Configurator, which allows the hospital to provide patients access to health information in real time while maintaining security and HIPAA compliance in several ways:
Connection to the EHR -- Patients are able to view their health data in real time on a tablet because UC Health's custom Bedside app and Knox connect to the hospital's EHR -- Epic -- but no EHR data is stored on the tablet.
Toburen explained that the connection to Epic's server and to that specific patient's medical record is made by first scanning the patient's Epic record barcode.
"Once you've done that, you've created that connection between the tablet app and Epic and then once the patient goes into the … Bedside app [on the tablet] they can see all their information," Toburen said, adding that once the patient has been discharged, that connection from the tablet and the Bedside app to the patient's medical record in Epic is broken and that patient's record cannot be accessed from that tablet and Bedside app anymore.
"If somebody launched Bedside on the tablet it would act like it's waiting for a new patient," he said. "It's waiting for a new barcode."
Secure wipe, factory reset -- UC Health is also able to securely provide patient health data in real time because of the secure wipe and factory reset features Knox provides.
"We did need that solution that we felt completely wiped out any trace of [the patient's] stay on there and basically brought it back to … factory settings at some level and everything was wiped out," Horowitz said.
Once the secure wipe is done the tablet is restored to its default settings.
"That's where you don't have to worry about maybe [someone's] injected some sort of malicious code and it's working in the background," Toburen said. He added that if there is ever any concern of that happening, UC Health can wipe the device clean. Then, "Knox reapplies all the settings we want."
Tablets connected to external network -- Toburen explained that, as an added security measure, tablets are connected to an external network which allows patients to essentially do whatever they want -- like download entertainment apps -- on the tablet provided to them without compromising hospital security.
Knox also applies some restrictions, Toburen said. "Users don't have the ability to go in and change many of the settings. They can't choose a different network."
The importance of providing health data securely
Providing patient access to health information better engages them in their own healthcare, Horowitz said.
"It makes the patient much more compliant when they're active on day one with what's going on. It reduces the anxiety and stress level."
Horowitz added that providing patients access to their health data also helps nurses and doctors provide care more efficiently.
If a patient has all the information he needs or may want to know in front of him, Horowitz said, he won't call the nurse or doctor as often, which allows the healthcare staff to focus on other areas of the patient's care.
Dig Deeper on Mobile health systems and devices
PRO+
Content
Find more PRO+ content and other member only offers, here.