popyconcept - Fotolia
Evaluate
Weigh the pros and cons of technologies, products and projects you are considering.
Former Amazon exec discusses the consumerization of healthcare
The consumerization of healthcare has gotten some buzz lately and now a former Amazon exec has entered the healthcare arena. He discusses ways to achieve consumerization.
Looking for something else?
TECHNOLOGIES

INDUSTRIES
A former Amazon executive, Tisson Mathew, led a team that built and operated Amazon's logistics technology platform that powers Amazon Prime Now, Amazon Fresh and Amazon Flex. Now, Mathew is bringing lessons learned from Amazon to healthcare as CTO of Alignment Healthcare, a Medicare Advantage health plan and provider based in Orange, Calif.

Download this free guide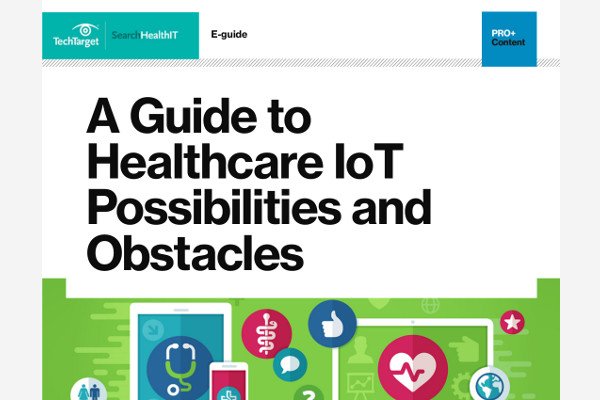 Download Complete Guide to Healthcare IoT Now
Healthcare IoT has the potential to greatly improve patient care – but it's not without its challenges. Download this essential guide in one PDF and learn how to overcome the obstacles: security, data overload, regulations, and more.
By submitting your personal information, you agree that TechTarget and its partners may contact you regarding relevant content, products and special offers.
You also agree that your personal information may be transferred and processed in the United States, and that you have read and agree to the Terms of Use and the Privacy Policy.
Mathew discusses these lessons and the value he believes they will bring to healthcare -- mainly, the consumerization of healthcare.
What are the lessons learned from Amazon that you think will bring value to the healthcare space?
Tisson Mathew: Amazon's biggest value is its culture of customer obsession. They obsess over customers' trust and keeping customers' trust. In healthcare the system is so not customer oriented, it's everything about the system and the process and we forget the consumer. I think the lesson I learned from Amazon is to work obsessively for the customer and work backward from them and then those solutions ... and building software and technologies that meet their needs is number one.
How do you see the consumerization of healthcare manifesting itself in terms of the technologies used?
Amazon's biggest value is its culture of customer obsession. They obsess over customers' trust and keeping customers' trust. In healthcare the system is so not customer oriented, it's everything about the system and the process and we forget the consumer.

Tisson MathewCTO, Alignment Healthcare
Mathew: It all starts with transparency. Providing transparency to information, to the customer; it starts with that. And the second part of it is selection and choice for them and ultimately the outcome, the health outcomes ... so in terms of transparency, information gathering is very critical for providing transparency. Cost, location and things like that that consumers are so used to now, push button, on demand, transparent information about product type or location of the service and getting access to them when they want it. And also selection, choice -- from a variety of merchants and providers in the healthcare space. And lastly is how they can realize value from it in the healthcare space is the outcome. So I think a lot of the technology aspects in terms of data analytics and IoT or devices -- phones and monitoring devices -- are all playing a great part in providing information in such a way that customers can get that level of transparency and selection and choice and then be in control of their own health outcomes.
How and where is healthcare lacking when it comes to technologies that lead to the consumerization of healthcare?
Mathew: I think the number one problem is transparency. People don't know what they're paying for ... and what they get out of it. It's just a black box and so consumers struggle [with] making decisions and choices or their caregivers struggle. They don't know what doctor they go to, should go to ... so when in a consumerized world ... you have information transparency. So I think that is the number one struggle our industry is facing. But there has been progress, there has been progress in such a way that the technology is helping with transparency. So then the second part of it is outcomes. That is another area where technology is making improvements in specialized medicine, genomics and other areas.
In your opinion, what way would be most successful in delivering this information to patients?
Mathew: We have the best clinical care in this country but if we can marry that with digital information and cost selection to consumers that would drive down cost. So driving cost down and getting better value from all the different resources so that in turn requires transformation. For example, I can get into a car, an Uber and I get an estimate of the price. I can get in a taxi, I have no idea how much it's going to cost. ... So you know where you're going, it's on demand, you know what you're going to pay for, and it's available to you and you can make choices of your own.
What role does mobile play here?
Mathew: These devices are getting incredibly smarter about knowing us as human beings, especially the machine learning getting embedded in mobile is going to play a huge part in decision-making as we go forward.
Dig Deeper on Population health management
PRO+
Content
Find more PRO+ content and other member only offers, here.