Technology strengthening physician-patient relationship
Introduction
Engaging patients through new technology and tools facilitates communication and educates them about their conditions and treatment options. Quality improvements to physician-patient interactions lead to better-informed patients and get them more involved in their personal care.
This guide contains news and tips about emerging developments in health IT and mobile technology that are drawing patients' interest and helping them communicate openly with their care providers.
1

Engagement technology

-
Patient engagement trends, tips and news
The goal of patient engagement is to improve physician-patient relationships and create better health outcomes. Providers and mHealth app developers are always looking for innovative ways to improve the tools they use for patient engagement purposes.
2

App development

-
MHealth apps and patient engagement
MHealth apps are part of the future of patient engagement. With the use of mobile devices increasing and the development of mHealth applications on the rise, patient engagement platforms are becoming more accessible. Using mobile devices as engagement tools to improve physician-patient relationships, providers can share information easily with their patients.

Download this free guide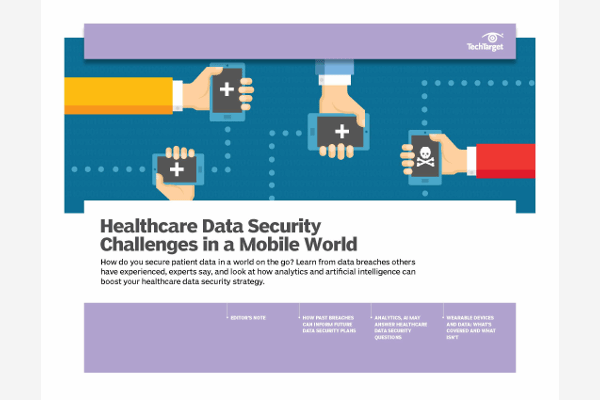 Free Guide: Wearables Raise Healthcare Data Security Questions
Is the information collected by Fitbits and Apple Watches covered by HIPAA regulations? Only sometimes. Find out more about what's covered – and what isn't – when it comes to wearable devices and data so you can avoid the risks.
By submitting your personal information, you agree that TechTarget and its partners may contact you regarding relevant content, products and special offers.
You also agree that your personal information may be transferred and processed in the United States, and that you have read and agree to the Terms of Use and the Privacy Policy.

3

Strategies

-
Patient engagement strategies
To enhance physician-patient relationships and care, providers should take note of emerging engagement strategies. These tactics aim to increase security and improve the quality of patient interactions through new technology.
4

Privacy and security

-
Security in patient engagement technology
It is important for care providers to ensure security and follow privacy regulations while using patient engagement tools and technology to share medical information. Learn the approaches and security precautions providers are taking.