Conference coverage: RSNA 2013 annual radiology meeting
The annual radiology conference, RSNA 2013, will cover the latest developments in healthcare imaging. Check here for updated conference previews, live coverage from the event and post-show analysis.
Introduction
The Radiological Society of North America Scientific Assembly & Annual Meeting, RSNA 2013, takes place in Chicago, Dec. 1-7. It will cover the latest developments affecting standard imagining technologies, such as picture archiving and communication systems. The show also promises to feature discussions of how radiologists are preparing for the numerous rule changes, including stage 2 of meaningful use, set to alter how healthcare is regulated. SearchHealthIT has the event covered, from preshow coverage to reactions after the conference.
1

After the show

-
Post-conference coverage
Though RSNA 2013 may be over, there is still plenty of news and post-conference analysis to come. This section features developments that took place during the end of the conference and industry reaction to announcements that were made at the show.
2

From the conference floor

-
Live at RSNA 2013
Don Fluckinger, SearchHealthIT's news director, is on-site at RSNA 2013, scoping out the latest news at conference presentations and in one-on-one interviews with expert attendees. Check back often during the show for updates.
Podcast
Radiology images are a window into patients. Read to find out how providers use vendor neutral archives and picture archiving and communications systems to make the picture clearer. Continue Reading
News
Business intelligence may be the solution radiologists need to stay ahead of regulations and shrinking reimbursements. Continue Reading
News
Radiology information systems, on the brink of extinction in the early 2000s, are now widely used by radiologists. What caused the sudden turnaround? Continue Reading

Download this free guide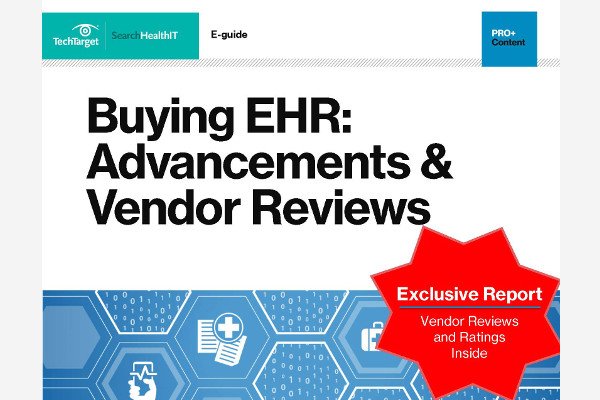 Download: Essential EHR Advice. PLUS, Epic, Cerner & More Product Reviews From Your Peers!
A recent SearchHealthIT survey revealed 41% of your peers are planning EHR upgrades in 2017. That's why we've compiled this 35-page e-guide, to review key features of EHR systems and explore how EHRs are adapting to consumerization, new care models, and other health IT trends.
By submitting your personal information, you agree that TechTarget and its partners may contact you regarding relevant content, products and special offers.
You also agree that your personal information may be transferred and processed in the United States, and that you have read and agree to the Terms of Use and the Privacy Policy.
3

RSNA 2013 preview

-
Preconference coverage
Before 55,000 attendees and the nearly 700 exhibitors descend upon Chicago, read up on the latest news and potential subjects to be covered at this year's event. Find out what technologies radiologists are using to prepare their practices to meet meaningful use requirements and to share data appropriately with their patients.
Opinion
Digital radiology makes it simpler for radiologists to get second opinions from colleagues. Find out why this is easier said than done in the U.S. Continue Reading
News
Collaboration between radiologists and physicians could help patients avoid expensive tests. Continue Reading
Feature
Stage 1 of meaningful use didn't heavily affect radiolgists, something that is due to change with the forthcoming stage 2. Continue Reading