Telemedicine is the remote delivery of healthcare services over the telecommunications infrastructure.
5 Steps Data Center Admins Can Take to Support Big Data Initiatives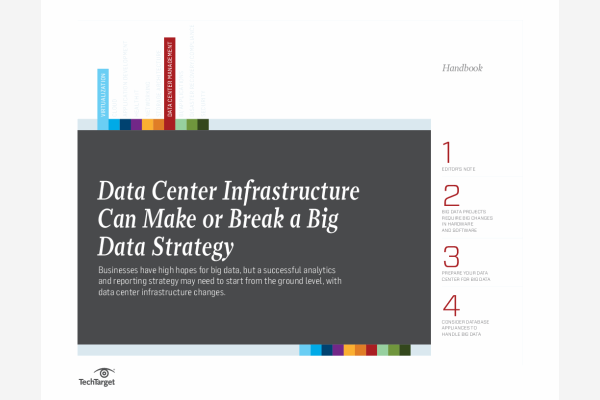 When it comes to Big Data, there is no cure-all or singular approach that allows for organizations to find value in the staggering volume of data being collected. As such, our team of editors present this guide as a means of helping you to determine how you plan on using and analyzing big data - and on selecting the appropriate infrastructure components to support those efforts.
By submitting your email address, you agree to receive emails regarding relevant topic offers from TechTarget and its partners. You can withdraw your consent at any time. Contact TechTarget at 275 Grove Street, Newton, MA.
You also agree that your personal information may be transferred and processed in the United States, and that you have read and agree to the Terms of Use and the Privacy Policy.

There are three main categories of telemedicine:
Remote patient monitoring - allows patients with chronic diseases to be monitored in their homes through the use of devices that collect data about blood sugar levels, blood pressure or other vital signs. The data can be reviewed instantly by remote caregivers.
Store and forward technology - stores clinical data, as well as X-rays and other images, and forwards the data to other locations for evaluation.
Interactive telemedicine - allows physicians and patients to communicate in real time. Such sessions can be conducted in the patient's home or in a nearby medical facility.
Telemedicine is a subset of telehealth, which includes both remote clinical service delivery and non-clinical elements of the healthcare system. In practice, however, the two terms are often used interchangeably. The term e-care is sometimes used as a synonym for telemedicine, but in the United States, the federal government's definition of e-care includes technologies to aid in advanced analytics, as well as clinical services.
Continue Reading About telemedicine
PRO+
Content
Find more PRO+ content and other member only offers, here.