Definition
master patient index (MPI)
A master patient index (MPI) is an electronic medical database that holds information on every patient registered at a healthcare organization. It may also include data on physicians, other medical staff and facility employees.

Download this free guide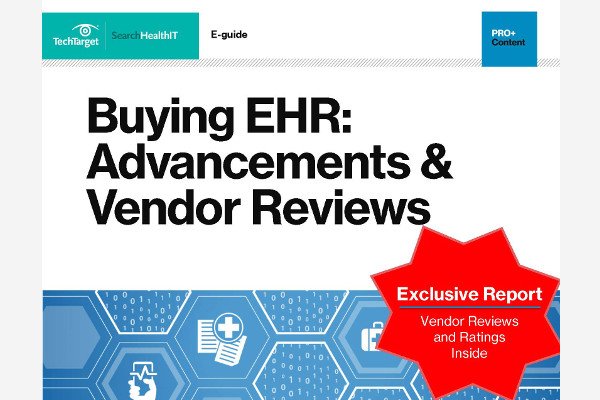 Download: Essential EHR Advice. PLUS, Epic, Cerner & More Product Reviews From Your Peers!
A recent SearchHealthIT survey revealed 41% of your peers are planning EHR upgrades in 2017. That's why we've compiled this 35-page e-guide, to review key features of EHR systems and explore how EHRs are adapting to consumerization, new care models, and other health IT trends.
By submitting your personal information, you agree that TechTarget and its partners may contact you regarding relevant content, products and special offers.
You also agree that your personal information may be transferred and processed in the United States, and that you have read and agree to the Terms of Use and the Privacy Policy.
The MPI stores information like patient name, date of birth, gender, race, social security number and place of residence, email, phone and other content alongside the patient's medical history. This provides a clear and complete view of an individual patient and also a large-scale view of the demographics that a healthcare organization is working with. MPIs ensure that every patient is represented only once, and with constant demographic identification, within all systems of hospital data. By keeping this data well organized, hospitals can provide more efficient and accurate care for their patients.
MPIs are often created by and accessible from electronic health record (EHR) systems. Differences in vendors' EHRs often cause irregularity between MPIs and reduce the possibility of clean health information exchange. Some U.S. health IT leaders believe that a government- or industry-driven national patient identifier would solve this problem, and could eventually lead to a national MPI. Patient data is typically only kept in the MPIs of hospitals at which they are registered as well as in the EHRs of the ambulatory provider and specialists they see. In contrast, the Centers for Medicare and Medicaid Services issued all licensed providers a unique 10-digit national provider identifier.
EHRs aren't the only healthcare system that contains an MPI. Other applications or systems, including lab systems, radiology information systems and computerized physician order entry systems generate unique patient identifiers that can be connected to an MPI. McKesson Corp., Allscripts Healthcare Solutions, Inc. and athenahealth Inc. are a few vendors that sell MPIs, packaged as part of other products or as standalone systems, to healthcare providers.
An enterprise master patient index (EMPI) is a large index that links several smaller MPIs together, from outpatient clinics to rehabilitation facilities to medical centers. An EMPI can also help aggregate patient data contained in separate systems within one facility. Because EMPIs store data in the same format, they can function as the source of health information exchange between healthcare facilities. HIEs, in turn, are relied upon in accountable care organization (ACO) settings as they reduce the amount of work ACOs must do to make sense of and report disparate data collected from the various healthcare organizations participating in the ACO, making the MPI a key component enabling health data analytics en route to population health management.
Continue Reading About master patient index (MPI)
Dig Deeper on Personal health record software and services
PRO+
Content
Find more PRO+ content and other member only offers, here.