Definition
hybrid health record (HHR)
A hybrid health record (HHR) is documentation of an individual's health information that is tracked in multiple formats and stored in multiple places. Today, the majority of health records in the United States are considered to be hybrid. Hybrid health records present a challenge because the records administrator must use both manual and electronic processes to determine which data elements, electronic documents, images, audio and video files should become part of the legal electronic health record. They must also document where the information in the record is located so it can be accessed quickly.

Download this free guide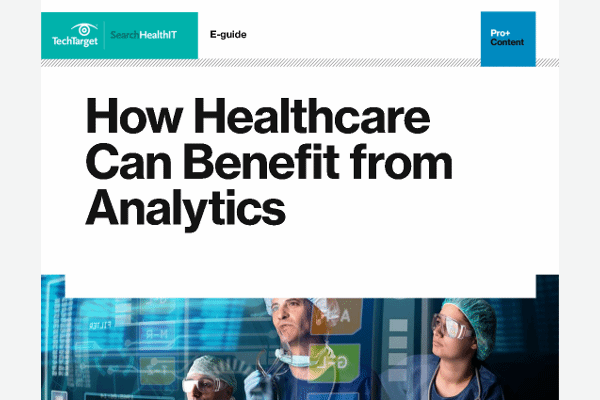 How Can You Reap the Benefits of Analytics in Healthcare?
Increasingly, healthcare organizations are leveraging analytics to gain insights that solve inefficiencies and streamline workflows. Access our guide now for the 6 components of a healthcare analytics plan, how to get employees invested in analytics, and more.
By submitting your personal information, you agree that TechTarget and its partners may contact you regarding relevant content, products and special offers.
You also agree that your personal information may be transferred and processed in the United States, and that you have read and agree to the Terms of Use and the Privacy Policy.

To healthcare institutions that are unprepared to completely switch to electronic medical records (EMRs), a hybrid system is an attractive alternative. Many times institutions have enormous sums of paper records that prove too overwhelming to change into fully digital records. Ultimately, however, hybrid records are more expensive for healthcare providers because they require more staff and more time to administrate.
Hybrid health records are also referred to as hybrid medical records.
Learn more:
Find out why hybrid records are here to stay.
Tips for smoothing the rough edges of a hybrid paper-digital EHR workflow.
Moving from paper EHR processes to electronic.
How digital pen technology can help bridge the gap between paper and digital records.
Dig Deeper on Establishing interoperable electronic health systems
PRO+
Content
Find more PRO+ content and other member only offers, here.