A formulary is a list of prescription drugs that are covered by a specific health care plan.
Download Our ICD-10 Transition Guide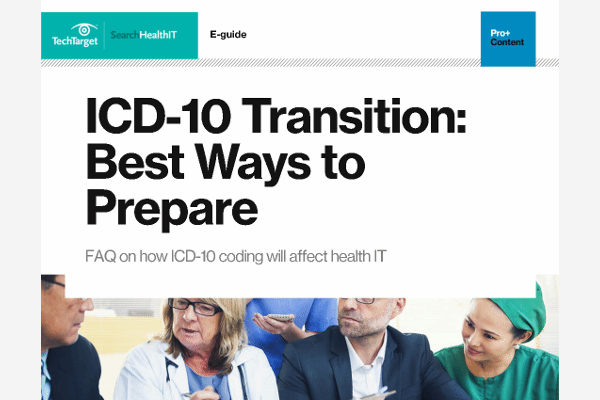 The implementation of ICD-10 will mean big changes for healthcare organizations. Are you ready? Find out how health IT will be impacted, and more importantly, how you can prepare for the transition.
By submitting your email address, you agree to receive emails regarding relevant topic offers from TechTarget and its partners. You can withdraw your consent at any time. Contact TechTarget at 275 Grove Street, Newton, MA.
You also agree that your personal information may be transferred and processed in the United States, and that you have read and agree to the Terms of Use and the Privacy Policy.

A formulary can contain both name-brand and generic drugs. Patients pay co-pays on formulary drugs. If a drug is not on the list, the patient will pay much more, up to the full cost of the drug. Every health care plan has a different list of acceptable drugs and co-pay prices.
Drugs included on Medicare formularies include anticonvulsants, antidepressants, antineoplastics (used to treat cancer), antipsychotics, antiretrovirals (used to treat HIV) and immunosuppressants. Over-the-counter drugs and drugs not approved by the Food and Drug administration are not approved by Medicare. Private formularies vary in their coverage.
Since it is impossible to stock every type of medicine for every disease, hospitals create formularies listing the drugs they keep in house. It is possible for a hospital to obtain non-formulary drugs by ordering them from a neighboring hospital or pharmacy.
Related words: meaningful use, health information technology
Dig Deeper on Mobile health systems and devices
PRO+
Content
Find more PRO+ content and other member only offers, here.