Expert system is a somewhat archaic term that describes a computer program that simulates the judgment and behavior of a human or an organization that has expert knowledge and experience in a particular field.

Download this free guide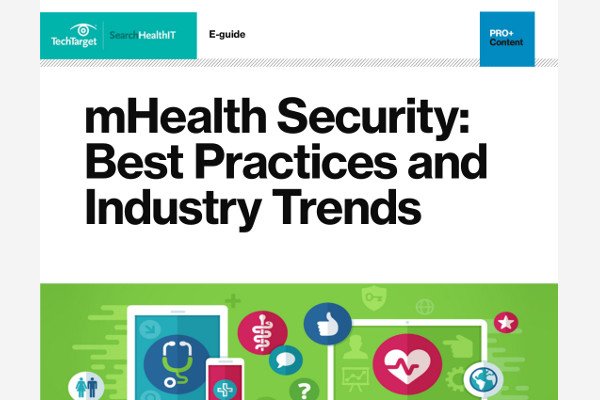 Download Our Guide: mHealth Security Best Practices
There's no doubt that mobile health technology improves patient care, engagement, and physician productivity. But, the security risks are vast. Learn how to protect your mHealth devices and data in this exclusive e-guide.
By submitting your email address, you agree to receive emails regarding relevant topic offers from TechTarget and its partners. You can withdraw your consent at any time. Contact TechTarget at 275 Grove Street, Newton, MA.
You also agree that your personal information may be transferred and processed in the United States, and that you have read and agree to the Terms of Use and the Privacy Policy.

Now, more commonly known as AI, or artificial intelligence, expert systems have a long history dating back to the 1960s and 1970s. But typically, such a system incorporates a knowledge base containing accumulated experience and an inference or rules engine -- a set of rules for applying the knowledge base to each particular situation that is described to the program. Sophisticated expert systems can be enhanced with additions to the knowledge base or to the set of rules.
Expert systems have played a large role in financial services, healthcare, manufacturing and video games.
What are expert systems?
The concept of expert systems was first developed in the 1970s by Edward Feigenbaum, professor and founder of the Knowledge Systems Laboratory at Stanford University. Feigenbaum explained that the world was moving from data processing to "knowledge processing," a transition which was being enabled by new processor technology and computer architectures.
Two early expert systems broke ground in the healthcare space for medical diagnoses: Dendral, which helped chemists identify organic molecules, and MYCIN, which helped to identify bacteria such as bacteremia and meningitis, and to recommend antibiotics and dosages.
Expert systems and artificial intelligence
It is in artificial intelligence that expert systems have had the most impact, especially in finance, telecommunications, customer service, transportation, aviation, and more recently, written communication.
Artificial intelligence systems build on expert systems by employing technologies such as machine learning, natural language processing, speech recognition and machine vision, all of which are central to advanced systems such as IBM's Watson.
Expert systems and AI systems have evolved so far that they have spurred debate about the fate of humanity in the face of such intelligence, with authors such as Nick Bostrom, professor of philosophy at Oxford University, pondering if computing power has surpassed our ability to control it.
Continue Reading About expert system
Dig Deeper on Clinical decision support systems
PRO+
Content
Find more PRO+ content and other member only offers, here.