Definition
National Quality Forum (NQF)
The National Quality Forum (NQF) is a nonprofit organization based in Washington, D.C. that is dedicated to improving the quality of health care in the United States. To that end, the NQF embodies a three-part mission -- to set goals for performance improvement, to endorse standards for measuring and reporting on performance and to promote educational and outreach programs. NQF members include purchasers, physicians, nurses, hospitals, certification bodies and fellow quality improvement organizations.

Download this free guide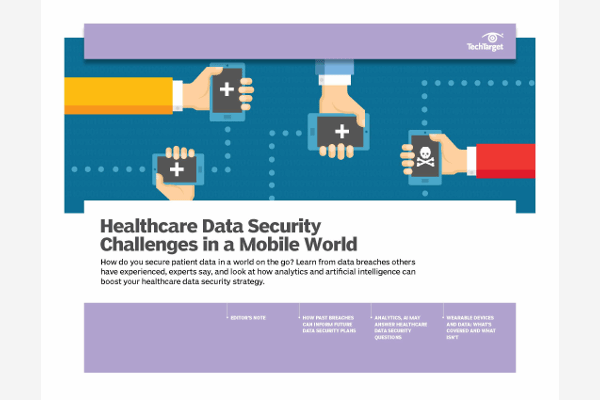 Free Guide: Wearables Raise Healthcare Data Security Questions
Is the information collected by Fitbits and Apple Watches covered by HIPAA regulations? Only sometimes. Find out more about what's covered – and what isn't – when it comes to wearable devices and data so you can avoid the risks.
By submitting your personal information, you agree that TechTarget and its partners may contact you regarding relevant content, products and special offers.
You also agree that your personal information may be transferred and processed in the United States, and that you have read and agree to the Terms of Use and the Privacy Policy.

The NQF is known for having developed a list of 28 medical errors it deemed serious reportable events (SREs). SREs are more commonly referred to as "never events" because they are largely preventable medical events and, as such, should never happen. The NQF classifies SREs according to six categories: surgical, product or device, patient protection, care management, environment, or criminal. Examples of SREs include operating on the wrong patient, leaving a foreign object in a patient after surgery and sending a newborn home with the wrong parents.
The NQF reports on the prevalence and impact of medical errors:
A 1999 Institute of Medicine report estimated that as many as 44,000 to 98,000 people die in U.S. hospitals each year as the result of medical errors - more than deaths caused by car accidents, breast cancer, or AIDS. In the intervening nine years, that statistic has not improved as much as one would hope. Patient safety measures indicate that our nation is improving in this area only 1 percent each year. The fiscal impact is also astounding: Eighteen types of medical errors account for 2.4 million extra hospital days and $9.3 billion in excess charges each year.
Continue Reading About National Quality Forum (NQF)
Dig Deeper on Organizing health care staff and networks
PRO+
Content
Find more PRO+ content and other member only offers, here.