HIT policy committee definition
The Health Information Technology (HIT) policy committee is a federal committee created by the American Recovery and Reinvestment Act of 2009 (ARRA) that advises the National Coordinator for Health IT on the creation of a nationwide health IT infrastructure.
Download Our Guide to U.S. EHR Leaders: State by State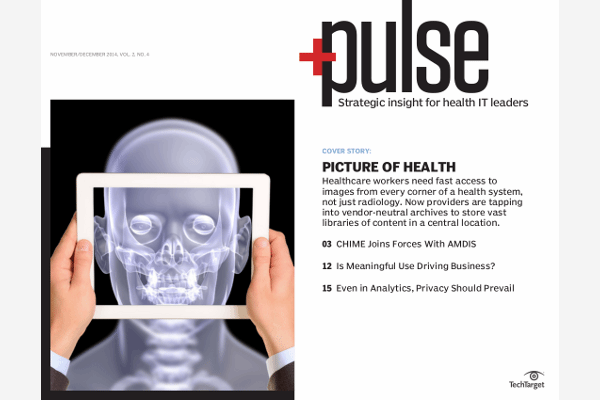 Who rules meaningful use? CMS attestation data from more than 600,000 hospitals and physicians reveals a mix of valuable insights.
By submitting your email address, you agree to receive emails regarding relevant topic offers from TechTarget and its partners. You can withdraw your consent at any time. Contact TechTarget at 275 Grove Street, Newton, MA.
You also agree that your personal information may be transferred and processed in the United States, and that you have read and agree to the Terms of Use and the Privacy Policy.

The committee is made of twenty experts in both medical and technical professions, appointed by the Secretary of Health and Human Services, the acting comptroller general of the United State, the majority and minority leaders of the Senate, and the speaker and minority leader of the House of Representatives.
Several work groups have been formed as sub-committees to the main committee:
• Certification/Adoption
• Information Exchange
• National Health Information Network (NHIN)
• Strategic Plan
• Enrollment
• Privacy & Security Tiger Team
• Governance
• Quality Measures
• President's Council of Advisors on Science and Technology (PCAST) Report
See also: HIPAA
Read more about HIT policy committee:
The HIT policy committee official government website
PRO+
Content
Find more PRO+ content and other member only offers, here.