Definition
HIPAA Privacy Rule
The Standards for Privacy of Individually Identifiable Health Information, commonly known as the HIPAA Privacy Rule, establishes the first national standards to protect patients' personal health information (PHI).

Download this free guide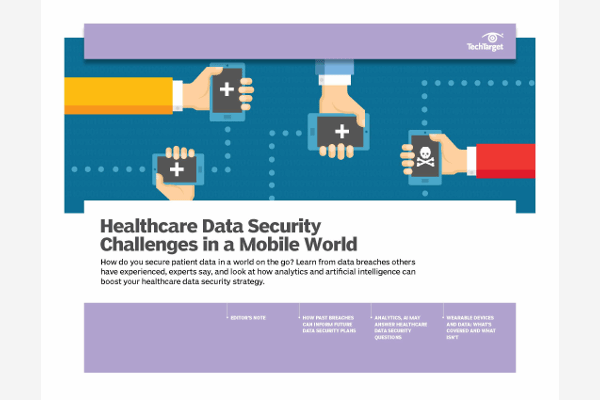 Free Guide: Wearables Raise Healthcare Data Security Questions
Is the information collected by Fitbits and Apple Watches covered by HIPAA regulations? Only sometimes. Find out more about what's covered – and what isn't – when it comes to wearable devices and data so you can avoid the risks.
By submitting your personal information, you agree that TechTarget and its partners may contact you regarding relevant content, products and special offers.
You also agree that your personal information may be transferred and processed in the United States, and that you have read and agree to the Terms of Use and the Privacy Policy.

Issued by the United States Department of Health and Human Services, the rule focuses on limiting the use and disclosure of sensitive PHI. It seeks to protect the privacy of patients -- by requiring doctors to provide patients an account of each entity to which the doctor discloses PHI for billing and administrative purposes -- while still allowing relevant health information to flow through the proper channels. It also gives patients the right to access their own medical records.
The HIPAA Privacy Rule applies to organizations that are considered a HIPAA covered entity -- health plans, health care clearinghouses and health care providers. In addition, the HIPAA Privacy Rule requires covered entities that work with a HIPAA business associate to produce a contract that imposes specific safeguards on the PHI that the business associate uses or discloses.
Under the HIPAA Privacy Rule, falling victim to a health care data breach, as well as failing to give patients access to their PHI, could result in a fine from the Office for Civil Rights (OCR).
Continue Reading About HIPAA Privacy Rule
Dig Deeper on Federal health care policy issues and health care reform
PRO+
Content
Find more PRO+ content and other member only offers, here.