Definition
FHIR (Fast Healthcare Interoperability Resources)
Fast Healthcare Interoperability Resources (FHIR) is an interoperability standard for electronic exchange of healthcare information. FHIR was developed by Health Level Seven International (HL7), a not-for-profit organization accredited by the American National Standards Institute (ANSI) dedicated to provide frameworks and standards for the exchange, integration, sharing and retrieval of electronic health information that supports clinical practice and management, delivery and evaluation of health services.

Download this free guide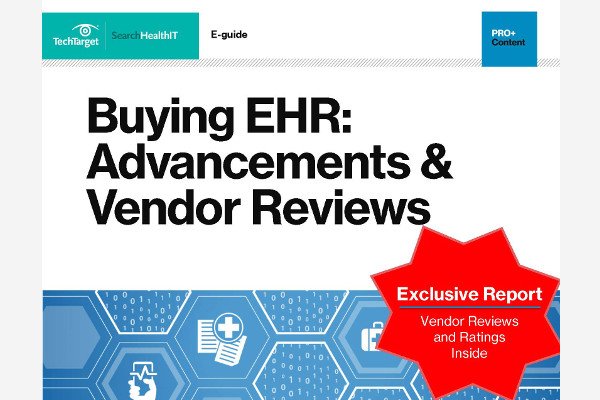 Download: Essential EHR Advice. PLUS, Epic, Cerner & More Product Reviews From Your Peers!
A recent SearchHealthIT survey revealed 41% of your peers are planning EHR upgrades in 2017. That's why we've compiled this 35-page e-guide, to review key features of EHR systems and explore how EHRs are adapting to consumerization, new care models, and other health IT trends.
By submitting your personal information, you agree that TechTarget and its partners may contact you regarding relevant content, products and special offers.
You also agree that your personal information may be transferred and processed in the United States, and that you have read and agree to the Terms of Use and the Privacy Policy.
FHIR frameworks are built around the concept of resources -- basic units of interoperability and modular components that can be assembled into working systems to solve clinical, administrative and infrastructural issues. FHIR has resources for administrative concepts such as patients, providers, organizations and devices as well as a variety of clinical concepts including problems, medications, diagnostics, care plans and financial concerns, among others.
The FHIR specification is broken into three parts: general documentation, implementation and resource list. General documentation describes how resources are defined and gives background material including definitions of data types, codes and XML and JSON formats. Users can implement resources using RESTful architecture programming interface as clinical documents or in a service based architecture. The resource list contains all the resources defined by FHIR including clinical, administrative and infrastructural.
FHIR defines a framework for extending and adapting resources, which can be read by any system regardless of the way they were developed. Extension definitions can be retrieved using the same framework as retrieving other resources. Each resource carries human-readable text representation using HTML.
FHIR is designed for the web and has resources and foundations based on XML, JSON, HTTP, Atom and OAuth structures. Resources can be reused across interoperability to retrieve the history of a specific resource or a specific version. The specification is online, fully hyperlinked and can be linked from the resource of a property to the data type of that property. FHIR can be used in mobile phone applications, cloud communications, EHR-based data sharing and among institutional healthcare providers.
Continue Reading About FHIR (Fast Healthcare Interoperability Resources)
Dig Deeper on Establishing interoperable electronic health systems
PRO+
Content
Find more PRO+ content and other member only offers, here.