Definition
Current Procedural Terminology (CPT)
Current Procedural Terminology (CPT) is a medical code set that is used to report medical, surgical, and diagnostic procedures and services to entities such as physicians, health insurance companies and accreditation organizations. CPT codes are used in conjunction with ICD-9-CM or ICD-10-CM numerical diagnostic coding during the electronic medical billing process.

Download this free guide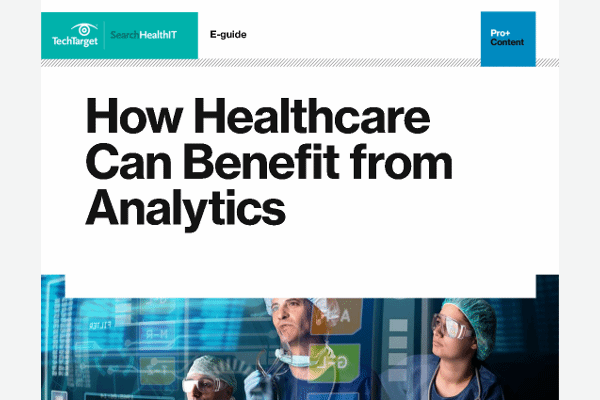 How Can You Reap the Benefits of Analytics in Healthcare?
Increasingly, healthcare organizations are leveraging analytics to gain insights that solve inefficiencies and streamline workflows. Access our guide now for the 6 components of a healthcare analytics plan, how to get employees invested in analytics, and more.
There are three types of CPT codes: Category 1, Category 2 and Category 3. The current version of the CPT codes is known as CPT 2014. CPT is a registered trademark of the American Medical Association.
Category 1: Procedures and contemporary medical practices
Category 1 covers procedures and contemporary medical practices that are widely performed. Category 1 is the sections coders usually identify with when talking about CPT and are five-digit numeric codes that identify a procedure or service that is approved by FDA, performed by healthcare professionals nationwide, and is proven and documented.
Category 1 codes are broken down into six sections:
Evaluation and management
Anesthesiology
Surgery
Radiology
Pathology and laboratory
Medicine
Category 2: Clinical Laboratory Services
The Category 2 CPT medical code set consists of the supplementary tracking codes that are used for performance measures and are intended to help collect information about the quality of care delivered. The use of this medical code set is optional and is not a substitute for Category 1 codes.
Category 3: Emerging technologies, services and procedures
The Category 3 CPT code list consists of temporary codes that cover emerging technologies, services and procedures. They differ from the Category 1 medical CPT codes list in that they identify services that may not be widely performed by healthcare professionals, may not have FDA approval, and also may not have proven clinical efficacy. To be eligible, the service or procedure must be involved in ongoing and planned research. The purpose of these CPT codes is to help researchers track emerging technologies and services.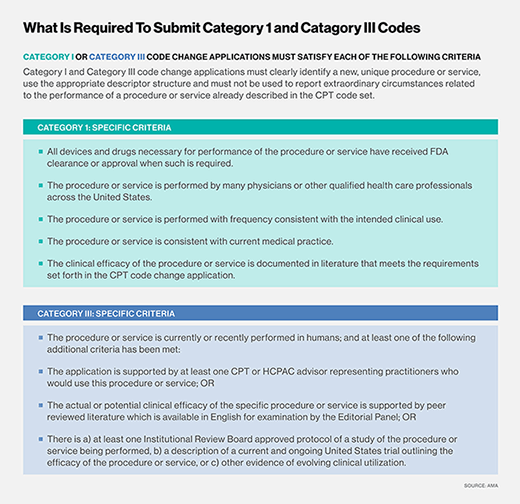 Continue Reading About Current Procedural Terminology (CPT)
Dig Deeper on Clinical and hospital quality reporting
PRO+
Content
Find more PRO+ content and other member only offers, here.