News
Stay informed about the latest enterprise technology news and product updates.
The journey to data analytics: Many healthcare professionals haven't started yet
The importance of big data and data analytics is not lost on healthcare professionals, and many are clamoring to implement big data and data analytics within their organization.

Download this free guide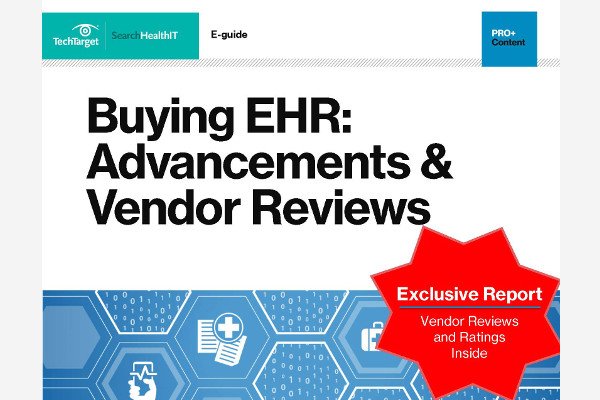 Download: Essential EHR Advice. PLUS, Epic, Cerner & More Product Reviews From Your Peers!
A recent SearchHealthIT survey revealed 41% of your peers are planning EHR upgrades in 2017. That's why we've compiled this 35-page e-guide, to review key features of EHR systems and explore how EHRs are adapting to consumerization, new care models, and other health IT trends.
By submitting your personal information, you agree that TechTarget and its partners may contact you regarding relevant content, products and special offers.
You also agree that your personal information may be transferred and processed in the United States, and that you have read and agree to the Terms of Use and the Privacy Policy.
According to Gartner's 2014 Hype Cycle for Health Provider Applications, Analytics and Systems, if healthcare delivery organizations haven't integrated clinical/business enterprise data warehouses they better pick up the pace.
As it turns out, many in the healthcare industry have not even begun their journey to big data and data analytics.
In a survey conducted by KPMG, the audit, tax and advisory firm asked 270 healthcare professionals: "Where is your organization in the business and data analytics roadmap?" The answer? 21% of respondents said they are in the infancy stage and are only planning their journey right now. Breaking down the respondents further, of healthcare providers who took part in the survey, 20% said they were planning their journey and 17% of health plans are in the same boat.
So what's keeping healthcare professionals from using big data and data analytics tools for clinical and business improvement? In the survey, 37% of respondents said data silos and unstandardized data are the culprits.
"Many organizations are not where they need to be in leveraging this technology," wrote Bharat Rao, Ph.D., who covers healthcare and life sciences data analytics for KPMG. "Healthcare organizations need to employ new approaches to examining healthcare data to uncover patterns about cost and quality, which includes safety, to make better informed decisions."
Although not there yet, 35% of respondents said they thought the full maturity of clinical benefits and investments in business intelligence and data and analytics would be realized in three to four years.
Help SearchHealthIT understand the role of analytics technology in the U.S. healthcare industry. Take this quick eight-minute survey.