News
Stay informed about the latest enterprise technology news and product updates.
ONC leader optimistic about achieving EHR meaningful use
This week, the Office of the National Coordinator (ONC) for Health Information Technology released the final rule for demonstrating EHR meaningful use in order to receive incentive funds under the American Recovery and Reinvestment Act of 2009, or ARRA. On the ONC's blog, Dr. David Blumenthal, National Coordinator for Health Information Technology, expressed positive thoughts about the final rule.

Download this free guide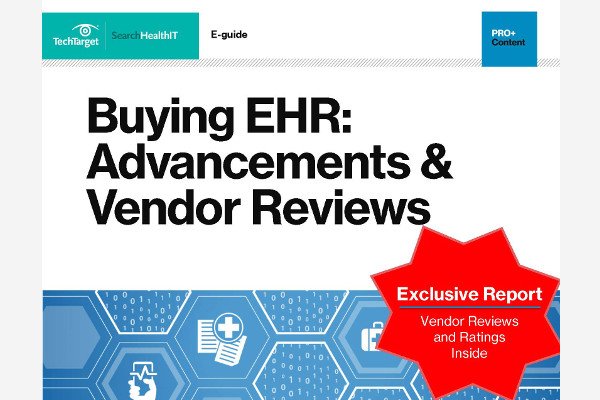 Download: Essential EHR Advice. PLUS, Epic, Cerner & More Product Reviews From Your Peers!
A recent SearchHealthIT survey revealed 41% of your peers are planning EHR upgrades in 2017. That's why we've compiled this 35-page e-guide, to review key features of EHR systems and explore how EHRs are adapting to consumerization, new care models, and other health IT trends.
By submitting your personal information, you agree that TechTarget and its partners may contact you regarding relevant content, products and special offers.
You also agree that your personal information may be transferred and processed in the United States, and that you have read and agree to the Terms of Use and the Privacy Policy.
The final rule brings us one step closer to the ONC's goal of widespread EHR adoption, Blumenthal noted, adding that he is optimistic about the future of health IT. Perhaps acknowledging the more than 2,000 comments received on the proposed rule, he noted that the ONC has worked with a variety of stakeholders in the health IT arena — including patients — to ensure that the final meaningful use rule would pave the road to a national health IT infrastructure. He called the final rule a blueprint for that infrastructure.
"Now that we have the foundation in place and the blueprints in hand, I encourage you to continue your electronic health record adoption and implementation efforts so we can transform our vision into reality," he concluded.
If you missed the Health and Human Services press conference on Tuesday, where the final meaningful use rule was announced, here is the video:
[kml_flashembed movie="http://www.youtube.com/v/0jPSa-tfyKs" width="425″ height="350″ wmode="transparent" /]