News
Stay informed about the latest enterprise technology news and product updates.
Interstate HIE gets boost from 47-group coalition
Health information exchange (HIE) over state lines via EHRs and data exchanges can be difficult at best. A 47-group coalition including the Healthcare Information Management Systems Society (HIMSS), Integrating Healthcare Enterprise (IHE) USA and EHR/HIE Interoperability Workgroup (IWG) are collaborating in a plan to simplify and improve it.

Download this free guide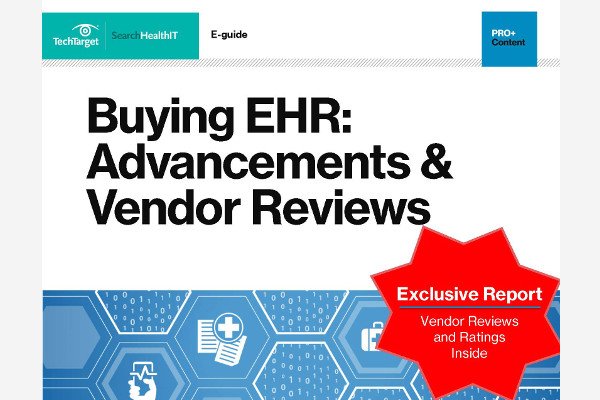 Download: Essential EHR Advice. PLUS, Epic, Cerner & More Product Reviews From Your Peers!
A recent SearchHealthIT survey revealed 41% of your peers are planning EHR upgrades in 2017. That's why we've compiled this 35-page e-guide, to review key features of EHR systems and explore how EHRs are adapting to consumerization, new care models, and other health IT trends.
By submitting your personal information, you agree that TechTarget and its partners may contact you regarding relevant content, products and special offers.
You also agree that your personal information may be transferred and processed in the United States, and that you have read and agree to the Terms of Use and the Privacy Policy.
Through this cooperative effort, the organizations will work toward achieving connectivity between EHR and HIE systems. The efforts will focus on strengthening current testing and certifying efforts for EHR and HIE vendors, as well as working toward a way to securely transfer data across multiple systems used by different healthcare organizations.
The testing and certification component will be delivered via ICSA Labs, a third-party testing and certification company. ICSA will conduct tests and provide EHR and HIE certifications based on meaningful use stage 2 criteria and testing procedures.
The organizations will work together to achieve the following objectives:
Developing and maintaining specifications related to patient and provider identification as well as clinical data exchange.
Differentiating health IT products with advanced capabilities in order to make advancements in implementation efforts.
Accelerating interoperability between EHR and HIE products and reducing the product development efforts through improvements in interoperability test tools.
Reducing the burden on health IT vendors and improving efficiency by joining different certification initiatives
The collaborating parties will pursue set initiatives established by the Office of the National Coordinator for Health Information Exchange (ONC), and provide feedback on national health IT standards. Through the joint program, they will also work to ensure providers implement health IT systems that are interoperable with other software.