News
Stay informed about the latest enterprise technology news and product updates.
CPOE systems not stopping all hazardous medication orders
Computerized physician order entry systems might help cut down on medical transcription mistakes, but when it comes to flagging drugs that could be potentially harmful to the patient, the systems often makes mistakes, analysis of a survey found.

Download this free guide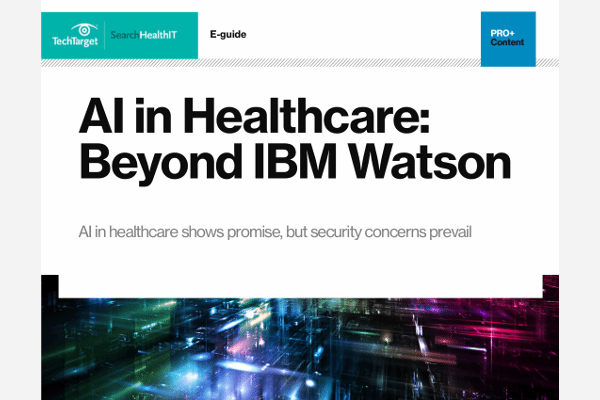 Download Now: Artificial Intelligence in Healthcare
AI in healthcare goes beyond IBM Watson. In this e-guide, discover 4 uses for AI in healthcare – particularly how it can help improve patient engagement – and whether we can overcome security and interoperability concerns surrounding the technology.
By submitting your personal information, you agree that TechTarget and its partners may contact you regarding relevant content, products and special offers.
You also agree that your personal information may be transferred and processed in the United States, and that you have read and agree to the Terms of Use and the Privacy Policy.
The analysis was done by Castlight Health on the results of a hospital survey conducted by the Leapfrog Group, which is a nonprofit organization dedicated to healthcare quality and safety. Castlight found that in hospitals that have implemented computerized physician order entry (CPOE) systems, 39% of drug orders that could potentially harm patients weren't flagged by the CPOE system as a warning to hospital staff. In addition, 13% of possibly fatal medication orders went unnoticed by CPOE systems.
"Hospitals spend millions of dollars to implement CPOE systems, but our results clearly show that many hospitals' systems are not operating as well as they should, putting patients' lives at risk," Leah Binder, president and CEO of Leapfrog, said in a release.
Though CPOE systems don't detect every possible prescribing error, the majority of CPOE technology adequately functions as a safety net for physicians and other medical professionals. Nearly two-thirds of U.S. hospitals satisfied Leapfrog's CPOE quality standards which specify that a hospital use a CPOE system for at least 75% of its medication orders and that its CPOE system notify physicians of at least 50% of serious prescribing errors.
However, the performance of CPOE technology varies greatly among the U.S. states. Only 25% of hospitals in Indiana, the lowest percentage in the survey, have systems that met Leapfrog's CPOE quality specifications. Nevada came in second-to-last, with 35% of its hospitals hitting Leapfrog's targets. Conversely, more than 80% of hospitals in Maine, Georgia and New York did the same.
Another trend that came out of the Leapfrog survey was the near-universal adoption of CPOE systems. In 2015, 96% of U.S. hospitals had CPOE systems, which was a drastic increase from 33% of hospitals in 2011.