Health IT Meet the Editors
SearchHealthIT.com has a team of dedicated editors who bring you the best health care IT information from around the Web. Our staff searches the Web daily for the latest news and technology updates. We also keep in constant contact with users and top technical experts to bring you a constant stream of fresh, original content. Here's a look at who's behind the site:

Jean DerGurahian Editorial Director jdergurahian@techtarget.com
Jean DerGurahian is editorial director for Health IT Media at TechTarget, overseeing SearchHealthIT.com and the Health IT Exchange. She has covered a range of issues including health IT policy, meaningful use, standards requirements and data privacy and security. Jean formerly reported on health IT, quality and safety for Modern Healthcare magazine and has more than 15 years of business journalism experience. She holds an MBA from Roosevelt University in Chicago and a bachelor's degree in communications from Russell Sage College.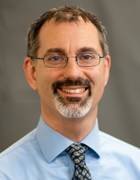 Don Fluckinger Features Writer dfluckinger@techtarget.com
Don Fluckinger covers health care IT technology issues for SearchHealthIT.com. His 20 years of journalism experience includes covering topics as diverse as document technologies, hospital safety, nutrition, respiratory care department management and clinical research regulations. His interests include antiques and collectibles, as well as rock, blues and jazz. His articles have appeared in publications and websites including PDFzone.com, Briefings on Hospital Safety, The Boston Globe, Billboard and Antiques Roadshow Insider.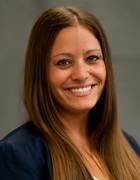 Jenny Laurello Senior Community Manager jlaurello@techtarget.com
Jenny serves as senior community manager for the Health IT Exchange, SearchHealthIT's dedicated community and networking portal, working with some of today's most influential health care leaders and stakeholder groups, collaborating with industry associations and diving head first into the robust world of health care social media strategy. Prior to joining SearchHealthIT, Jenny spent her days producing strategic, executive-level conferences for health care decision makers, from idea conception and market positioning to content development and event execution. Jenny graduated from Boston University's School of Management and is a member of the American Society for Business Publication Editors (ASBPE), honored as one of the organization's four Young Scholar recipients for 2012, representing up-and-coming editors under the age of 30. Follow her on Twitter at @HITExchange.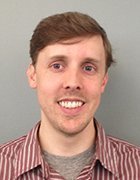 Ed Burns News Writer eburns@techtarget.com
Ed Burns covers health care technology for SearchHealthIT.com. Prior to joining the site, he wrote news stories for a variety of health care clients covering areas such as information technology, wellness, insurance and behavioral health. He brings to the site the reporting experience he began building while earning a master's degree in journalism from Emerson College. His work has been published in a number of daily and weekly newspapers throughout Eastern Massachusetts, including the Lowell Sun, Westwood Press, and Roslindale Transcript.

Alex DelVecchio Assistant Site Editor adelvecchio@techtarget.com
Alex DelVecchio is the assistant site editor for SearchHealthIT.com. He is responsible for updating the site's twitter account, homepage and general site maintenance. Prior to joining SearchHealthIT.com, he was an editorial intern for SearchSecurity.com. He holds a BA in Broadcasting and Electronic Communication from Marquette University in Milwaukee.